FirstBuild, the co-creation community of GE Appliances showcased the Ubuntu powered refrigerator named "ChillHub" at the second annual Internet of Things (IoT) conference.
ChillHub is the refrigerator with two USB ports and built-in Wi-Fi connectivity. It also has an open-source iOS-compatible app which can be used by consumer/user to access sensor date and control of the refrigerator and this can enable the development of interior accessories. This platform enables the development of the hardware products which can operate inside a cool place.
Ubuntu is the choice of the manufactures like ChillHub because of the "Snappy" Ubuntu Core – a transactionally updated Ubuntu for clouds and devices. This platform enables and opens up new commercial opportunities around Internet of Things.
ChillHub is developed bu FirstBuild community members and its an open development platform where developers can collaborate on features to customize the refrigerator uses.
"ChillHub is the infrastructure to be able to connect devices inside your refrigerator to be visualized on your smart phone and the internet," said Natarajan Venkatakrishnan, director of GE FirstBuild. "FirstBuild's approach to open innovation makes it possible for the online community to help us conceive and design products that people want, and speed them to market."
"As visitors to IoT World will see, Snappy is an amazing platform for the new generation of cloud and device developers," said Maarten Ectors, VP of IoT, Canonical. "With FirstBuild we're bringing one of the most innovative IoT projects to market, developed on Snappy Ubuntu Core. We're excited to see what the response to ChillHub will be and are looking forward to collaborating on future projects."
FirstBuild's innovative circuit board called Green Bean is used in the ChillHub. This boards gives developer direct control of the refrigerator via a software development ki powered by JavaScript and Node.js.
Quick Specs
18 cubic foot top freezer refrigerator
2 USB ports
Wi-Fi enbled
Ubuntu Snappy powered
SDK – Node.js
Photos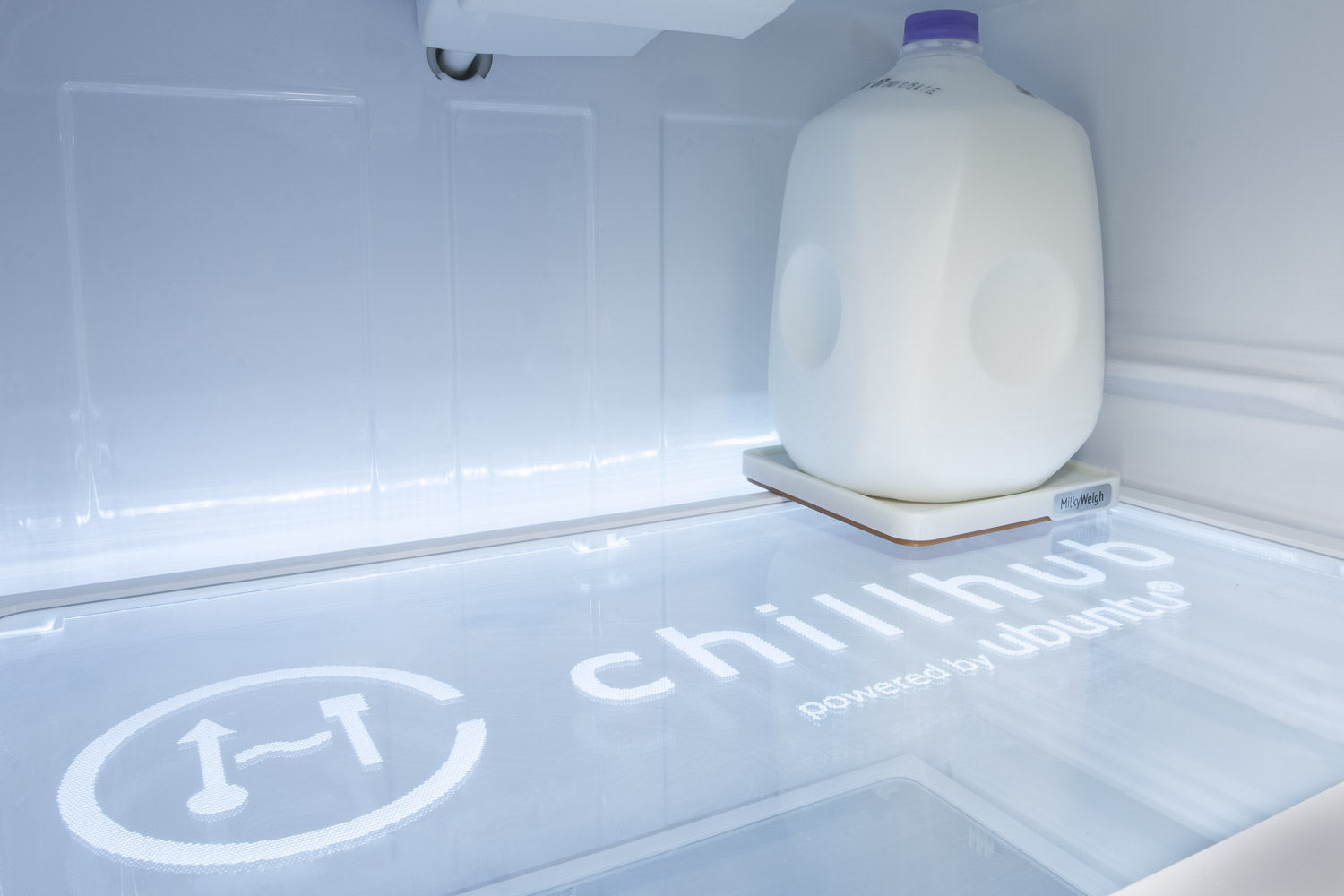 Price
Priced at $999 can be ordered through FirstBUild.com.
Limited pre-orders are available at an early bird price of $799.
Buy from here.
Links
Buy: FirstBuild Market

Using Mastodon? Follow us at floss.social/@debugpoint