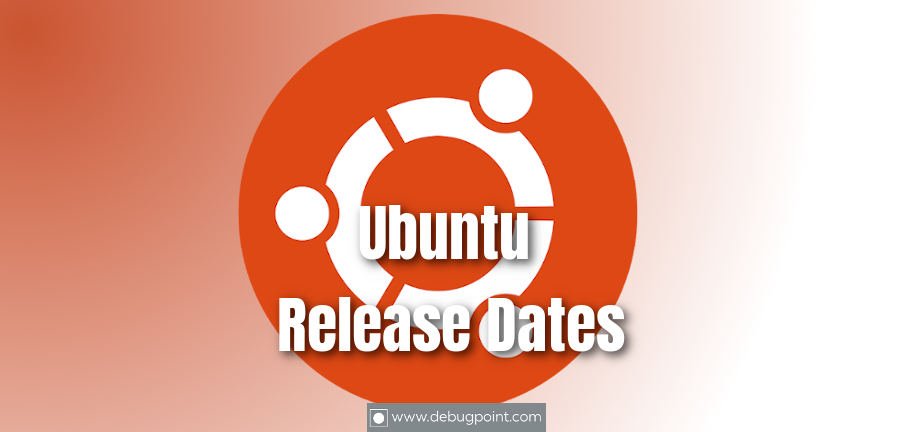 This page contains all the Ubuntu release history and dates.
Though there are official pages that consist of Ubuntu releases, dates, EOL, and associated information, however, we list here some more detailed information to help you track updates and progress of this free and open-source operating system.
There are two types of release cadence that supported by Ubuntu – a) Interim release and b) Long Term Support (LTS) release. For all production, cloud, and enterprise deployments it is recommended to use LTS releases which provide stability and security updates for typically 5 years. During LTS releases, Canonical – the organization that drives Ubuntu, release an interim release twice a year to show the upcoming features and capabilities. This interim release provides sufficient time for the developers, enterprises to adapt and be aware of upcoming LTS releases and plan accordingly.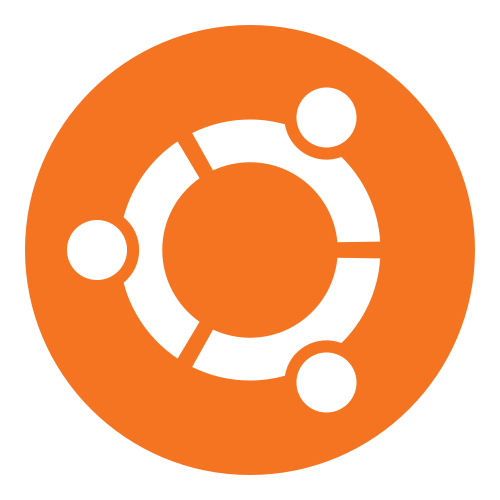 Ubuntu Release History and Dates
Here's is a list of all Ubuntu releases to date, current releases, and future releases. This page is being updated regularly and it is advised you should bookmark it for reference.
Upcoming Ubuntu Release
The upcoming Ubuntu release is Ubuntu 22.04 LTS "Jammy Jellyfish". It is expected to be released on April 21, 2022. It will have the end of life in April 2027.
Current Supported Ubuntu Releases
| | | | | |
| --- | --- | --- | --- | --- |
| Version | Code name | Release | End of Standard Support | End of Life |
| Ubuntu 21.10 | Impish Indri | October 14, 2021 | July 2022 | July 2022 |
| Ubuntu 21.04 | Hirsute Hippo | April 22, 2021 | January 2022 | January 2022 |
| Ubuntu 20.04.3 LTS | Focal Fossa | Aug 26, 2021 | April 2025 | April 2030 |
| Ubuntu 20.04.2 LTS | Focal Fossa | February 4, 2021 | April 2025 | April 2030 |
| Ubuntu 20.04.1 LTS | Focal Fossa | August 6, 2020 | April 2025 | April 2030 |
| Ubuntu 20.04 LTS | Focal Fossa | April 23, 2020 | April 2025 | April 2030 |
| Ubuntu 18.04.4 LTS | Bionic Beaver | Feb 12, 2020 | April 2023 | April 2028 |
| Ubuntu 18.04.3 LTS | Bionic Beaver | August 8, 2019 | April 2023 | April 2028 |
| Ubuntu 18.04.2 LTS | Bionic Beaver | February 15, 2019 | April 2023 | April 2028 |
| Ubuntu 18.04.1 LTS | Bionic Beaver | July 26, 2018 | April 2023 | April 2028 |
| Ubuntu 18.04 LTS | Bionic Beaver | April 26, 2018 | April 2023 | April 2028 |
| Ubuntu 16.04.6 LTS | Xenial Xerus | February 28, 2019 | April 2021 | April 2024 |
| Ubuntu 16.04.5 LTS | Xenial Xerus | August 2, 2018 | April 2021 | April 2024 |
| Ubuntu 16.04.4 LTS | Xenial Xerus | March 1, 2018 | April 2021 | April 2024 |
| Ubuntu 16.04.3 LTS | Xenial Xerus | August 3, 2017 | April 2021 | April 2024 |
| Ubuntu 16.04.2 LTS | Xenial Xerus | February 16, 2017 | April 2021 | April 2024 |
| Ubuntu 16.04.1 LTS | Xenial Xerus | July 21, 2016 | April 2021 | April 2024 |
| Ubuntu 16.04 LTS | Xenial Xerus | April 21, 2016 | April 2021 | April 2024 |
| Ubuntu 14.04.6 LTS | Trusty Tahr | March 7, 2019 | April 2019 | April 2022 |
| Ubuntu 14.04.5 LTS | Trusty Tahr | August 4, 2016 | April 2019 | April 2022 |
| Ubuntu 14.04.4 LTS | Trusty Tahr | February 18, 2016 | HWE August 2016 | April 2022 |
| Ubuntu 14.04.3 LTS | Trusty Tahr | August 6, 2015 | HWE August 2016 | April 2022 |
| Ubuntu 14.04.2 LTS | Trusty Tahr | February 20, 2015 | HWE August 2016 | April 2022 |
| Ubuntu 14.04.1 LTS | Trusty Tahr | July 24, 2014 | April 2019 | April 2022 |
| Ubuntu 14.04 LTS | Trusty Tahr | April 17, 2014 | April 2019 | April 2022 |
Past Ubuntu Releases (End of Life)
| | | | |
| --- | --- | --- | --- |
| Version | Code name | Release | End of Life |
| Ubuntu 20.10 | Groovy Gorrilla | Oct 22, 2020 | July 22, 2021 |
| Ubuntu 19.10 | Eoan Ermine | Oct 17, 2019 | July 17, 2020 |
| Ubuntu 19.04 | Disco Dingo | Apr 18, 2019 | Jan 23, 2020 |
| Ubuntu 18.10 | Cosmic Cuttlefish | October 18, 2018 | July 18, 2019 |
| Ubuntu 17.10 | Artful Aardvark | October 19, 2017 | July 19 2018 |
| Ubuntu 17.04 | Zesty Zapus | April 13, 2017 | January 13, 2018 |
| Ubuntu 16.10 | Yakkety Yak | October 13, 2016 | July 20, 2017 |
| Ubuntu 15.10 | Wily Werewolf | October 22, 2015 | July 28, 2016 |
| Ubuntu 15.04 | Vivid Vervet | April 23, 2015 | February 4, 2016 |
| Ubuntu 14.10 | Utopic Unicorn | October 23, 2014 | July 23, 2015 |
| Ubuntu 13.10 | Saucy Salamander | October 17, 2013 | July 17, 2014 |
| Ubuntu 13.04 | Raring Ringtail | April 25, 2013 | January 27, 2014 |
| Ubuntu 12.10 | Quantal Quetzal | October 18, 2012 | May 16, 2014 |
| Ubuntu 12.04 LTS | Precise Pangolin | April 26, 2012 | April 28, 2017 |
| Ubuntu 11.10 | Oneiric Ocelot | October 13, 2011 | May 9, 2013 |
| Ubuntu 11.04 | Natty Narwhal | April 28, 2011 | October 28, 2012 |
| Ubuntu 10.10 | Maverick Meerkat | October 10, 2010 | April 10, 2012 |
| Ubuntu 10.04 LTS | Lucid Lynx | April 29, 2010 | May 9, 2013 |
| Ubuntu 10.04 | Lucid Lynx (Desktop) | February 16, 2012 | May 9, 2013 |
| Ubuntu 9.10 | Karmic Koala | October 29, 2009 | April 30, 2011 |
| Ubuntu 9.04 | Jaunty Jackalope | April 23, 2009 | October 23, 2010 |
| Ubuntu 8.10 | Intrepid Ibex | October 30, 2008 | April 30, 2010 |
| Ubuntu 8.04 LTS | Hardy Heron | April 24, 2008 | May 9, 2013 |
| Ubuntu 8.04 | Hardy Heron (Desktop) | April 24, 2008 | May 12, 2011 |
| Ubuntu 7.10 | Gutsy Gibbon | October 18, 2007 | April 18th, 2009 |
| Ubuntu 7.04 | Feisty Fawn | April 19, 2007 | October 19, 2008 |
| Ubuntu 6.10 | Edgy Eft | October 26, 2006 | April 26, 2008 |
| Ubuntu 6.06 LTS | Dapper Drake | June 1, 2006 | June 1, 2011 |
| Ubuntu 6.06 | Dapper Drake (Desktop) | June 1, 2006 | July 14, 2009 |
| Ubuntu 5.10 | Breezy Badger | October 12, 2005 | April 13, 2007 |
| Ubuntu 5.04 | Hoary Hedgehog | April 8, 2005 | October 31, 2006 |
| Ubuntu 4.10 | Warty Warthog | October 26, 2004 | April 30, 2006 |