Here's how you can upgrade from Ubuntu 19.04 "Disco Dingo" to Ubuntu 19.10 "Eoan Ermine".
Ubuntu 19.10 "Eoan Ermine" released with plethora of new features, enhancements. You can read the latest releases highlights here. It is tempting to use the latest release, as always to experience bleeding edge technology which Ubuntu team is working on. If you are running Ubuntu 19.04 "Disco Dingo" which is supported until January 2020, you have an option to upgrade to Ubuntu 19.10 "Eoan Ermine" right now.
If you are running Ubuntu 18.04 LTS, it is not recommended to upgrade as it might break your system. This is because both the LTS and current release are from different software branch and may contain incompatible packages. As Ubuntu 18.04 LTS is supported until 2023, it is considered as stable release, you should not worry about your system. If you still want to experience new feature, you can still go ahead and download Ubuntu 19.10 and do a fresh install.
Checkout the latest Ubuntu 19.10 release highlights and download instructions.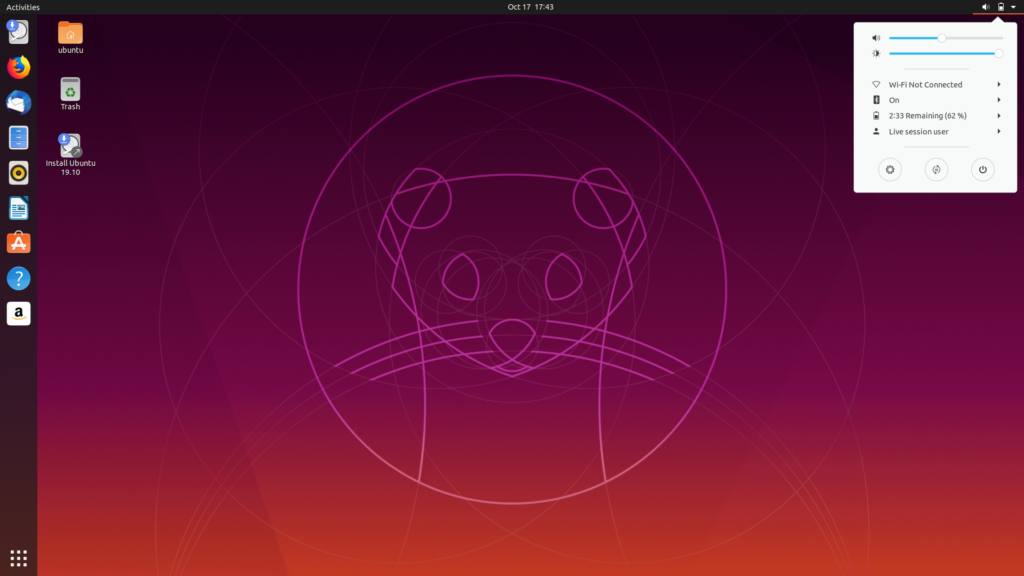 Here's how you can do it.
How to Upgrade to Ubuntu 19.10 "Eoan Ermine"
Points to note and be careful before running below command do-release-upgrade:
Though it is latest release, well tested and all, but always take backups. We recommend to take backup of your personal data in home folder, pictures, videos etc whichever you like to keep it safe in case you break your system while doing upgrade.
It is recommended to turn off auto login in your system before running the upgrade. It has been reported that it might cause problem and you may end up with broken system.
The upgrade process disables all PPA that you have added in your system. So make sure you manually enable them later on – even if you cancel the upgrade midway.
The upgrade process replaces all "disco" to "eoan" in apt list.
Once the upgrade starts, follow the on screen instructions and keep a tab on the screen on the packages are being upgraded/not-upgraded.
Upgrade Steps
If you are running Ubuntu 19.04 "Disco Dingo", run below command from terminal.
sudo apt update
You should be getting auto notification shorty after for upgrade (something like below screenshot). If not, wait for a day or two. This is because, Ubuntu servers are heavily loaded during initial days of release and it sometimes take time to connect to the servers to get the upgrade trigger to the end user.
However, instead of waiting you can also force the upgrade by running below command from terminal.
sudo do-release-upgrade -c
After the upgrade, reboot the system and you would be greeted with Ubuntu 19.10 "Eoan Ermine". Make sure to enable the PPAs which were present in your system before the upgrade and check for stability of your system via running "apt update".
Having said that, if you are running the upgrade, do checkout our coverage on What's new in Ubuntu 19.10 "Eoan Ermine" .
And don't miss our curated list of items – 10 things you should do after installing Ubuntu 19.10.
Using Mastodon? Follow us at floss.social/@debugpoint