Ubuntu 19.10 "Eoan Ermine" is released with latest features, iconic changes. Read on.
Ubuntu – the most popular and widely used Linux Operating system for desktop and servers, announced the release of fresh Ubuntu 19.10 "Eoan Ermine". This is a non-LTS release which means it is feature rich and supported till July 2020. Targeted for early adopters – Ubuntu 19.10 "Eoan Ermine" brings some important changes. These changes are the foundation for the next LTS release.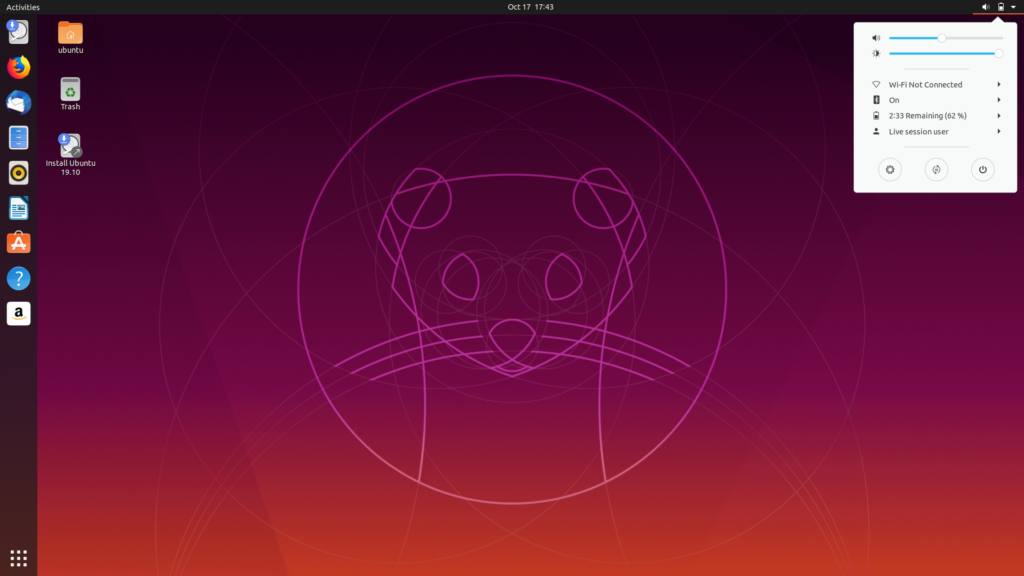 Here is a curated list of features/enhancements of Ubuntu 19.10 "Eoan Ermine".
What's New in Ubuntu 19.10 "Eoan Ermine"
NVIDIA Driver in ISO
Finally some breathing space in NVIDIA driver issues that is faced by thousands of users. This definitely removes lots of hassles for users to find and update NVIDIA drivers in Linux. Ubuntu 19.10 "Eoan Ermine" is introducing NVIDIA drivers in the ISO image itself. This would help users to install NVIDIA proprietary (closed source) drivers for their graphics card while installing the OS itself.
ZFS file system
This release introduces installation of Ubuntu using ZFS file system. ZFS is known to be scalable, data corruption tolerant, ability to support high storage spaces. Though it is said to be experimental in Ubuntu 19.10 "Eoan Ermine" – but it is a first for any Linux Distro to support ZFS. Users hope to see more distros supporting ZFS in the near future. You can read about performance of ZFS in Ubuntu 19.10 "Eoan Ermine" in this article. KK
Kernel 5.3
Ubuntu 19.10 is powered by the latest Linux Kernel version 5.3. Linux 5.3 brings hefty new improvements over its earlier changes. Notable changes that are available with kernel 5.3 – Support for AMD Navi GPUs, availability of new new IPv4 addresses, hardware driver updates for Chromebook laptops, MacBook & MacBook Pro keyboard support and many more.
GNOME 3.34
On the desktop environment (DE) side, Ubuntu 19.10 "Eoan Ermine" brings fresh and latest GNOME 3.34 as primary DE. GNOME 3.34 is loaded with features such as Creation of App folders with icon grouping, animation smoothness, updated core apps of GNOME and many more. Read what's new in GNOME 3.34.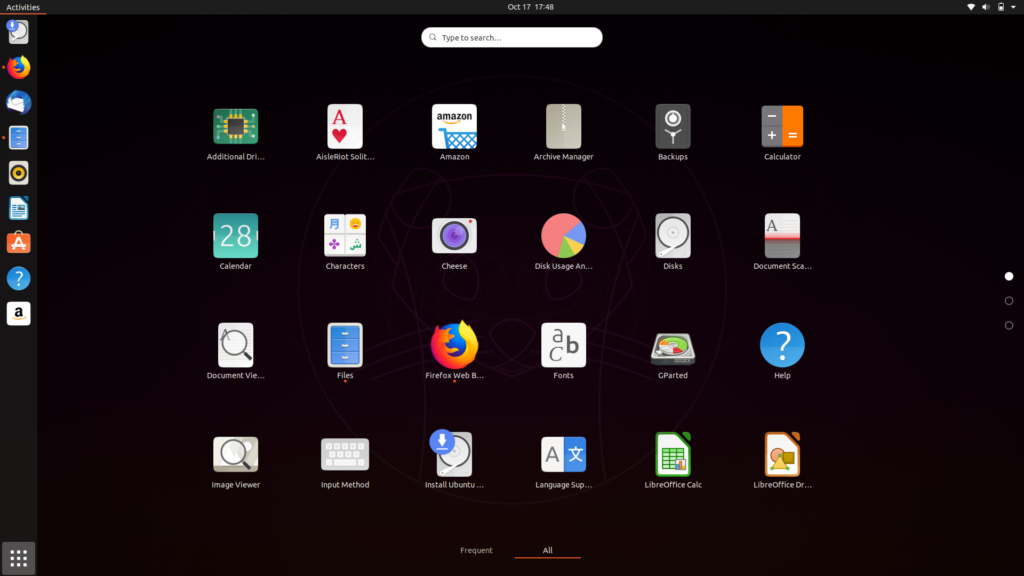 Look and Feel
A new Yaru light theme is introduced in Ubuntu 19.10 "Eoan Ermine. This eye candy theme makes Ubuntu desktop looks modern and improves the adaptability of the entire operating system.
Not only theme, Ubuntu 19.10 "Eoan Ermine bringing a curated list of stunning wallpapers and a default wallpaper featuring Eoan Ermine.
Boot Time
The boot time is said to be much faster in Ubuntu 19.10 "Eoan Ermine" than earlier releases thanks to LZ4 compression and other performance improvements.
You can refer to the entire change log for more details.
Download
If you are interested, you can go ahead and download the Ubuntu 19.10 "Eoan Ermine" from below link. Direct ISO files, torrents are available. Once downloaded the ISO, you can burn it to USB and give it a try.
If you want torrent and other mode of downloads, please click here.
Note that, being a short-term release with many bleeding edge features, Ubuntu 19.10 may not be recommended for production desktops, servers. For those cases, Ubuntu 18.04 LTS is much more stable and recommended.
If you are running Ubuntu 19.04 and considering upgrade, follow our guide here.
And don't miss our curated list of items, tips which you can do right now – 10 things to do after installing Ubuntu 19.10.
Using Mastodon? Follow us at floss.social/@debugpoint