Ubuntu 19.10 "Eoan Ermine" Beta Released.
The upcoming installment of fresh Ubuntu 19.10 code named "Eoan Ermine" announced beta release.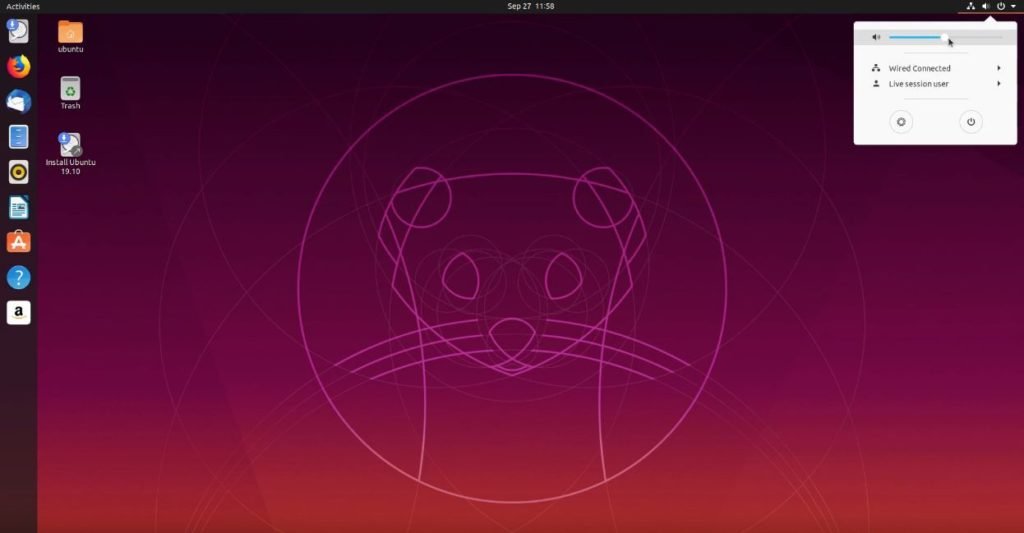 Ubuntu 19.10 "Eoan Ermine" is due release on Oct 17, 2019 and we have the beta ISO available for wider testing for the users, developers to provide users a rock solid Ubuntu release, once again.
Before the next Ubuntu Long Term Support (LTS) relase, Ubuntu 19.10 "Eoan Ermine" is the choice for introduction of new features which would eventually be part of next LTS. For couple of reasons, Ubuntu 19.10 "Eoan Ermine" is iconic in nature.
Firstly, Ubuntu 19.10 "Eoan Ermine" is introducing NVIDIA drivers in the ISO image itself. This would help users to install NVIDIA proprietary (closed source) drivers for their graphics card while installing the OS itself. This definitely removes lots of hassles for users to find and update NVIDIA drivers in Linux.
Secondly, this release introduces installation of Ubuntu using ZFS file system. ZFS is known to be scalable, data corruption tolerant, ability to support high storage spaces. Though it is said to be experimental in Ubuntu 19.10 "Eoan Ermine" – but it is a first for any Linux Distro to support ZFS. Users hope to see more distros supporting ZFS in near future.
That is not all, Ubuntu 19.10 "Eoan Ermine" brings the latest GNOME 3.34 as primary desktop environment. GNOME 3.34 brings some shiny new features. Which includes – Creation of App folders with icon grouping, animation smoothness, updated core apps of GNOME and many more.
The default look and feel of Ubuntu 19.10 "Eoan Ermine" is also changing the way it used to be. The introduction of Yaru Light Theme brings light header bars for applications and overall light look.
The boot time is said to be much faster in Ubuntu 19.10 "Eoan Ermine" than earlier releases thanks to decompression and other performance improvements.
If you are interested, you can go ahead and download the Ubuntu 19.10 "Eoan Ermine" BETA from below link. Once downloaded the ISO, you can burn it to USB and give it a try.
---
We bring the latest tech, software news and stuff that matters. Stay in touch via Telegram, Twitter, YouTube, and Facebook and never miss an update!

Subscribe to Blog via Email