KStars is free, open source, cross-platform Astronomy Software.
KStars provides a simulation of the night sky from any given location. You can set your location from a City list during initial setup after install. "The display includes up to 100 million stars, 13,000 deep-sky objects,all 8 planets, the Sun and Moon, and thousands of comets, asteroids, supernovae, and satellites. For students and teachers, it supports adjustable simulation speeds in order to view phenomena that happen over long timescales, the KStars Astro calculator to predict conjunctions, and many common astronomical calculations."
It serves as a sky calendar tool for novice astronomers and provides tool to calculate field of view of equipment. It also comes up with altitude plotter vs time graphs, printing of high-quality sky charts. KStars is a complete astronomy solutions that can control all INDI devices including numerous telescopes, CCDs, DSLRs, focusers, filters.
Have a look at the detailed KStars features by visiting below links categorized by the target user of the software.
education astrophotography observation enthusiast
How to Install
KStars is available in Ubuntu repository and also available via Ubuntu Software. To install using command line, run below command from terminal.
sudo apt-get install kstars

To install KStars using Ubuntu Software, launch Software from dash and search for KStars and then click install.
After installation, launch in via dash or find it in application menu.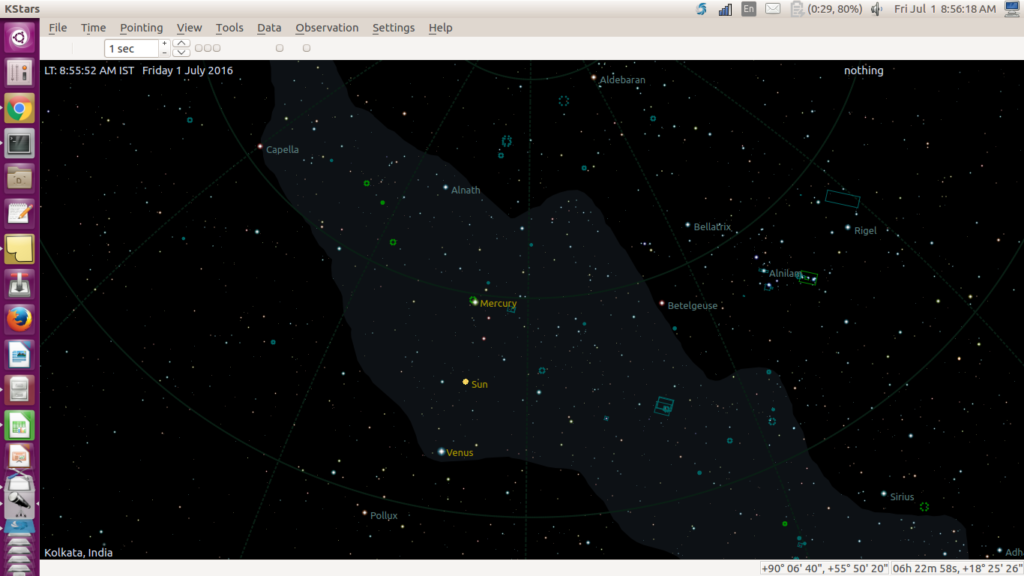 Image Credit
kde
Using Mastodon? Follow us at floss.social/@debugpoint