KDE Connect is designed to help to communicate multiple devices such as Desktops, Android smartphones, Tablets. KDE Connect works over the wifi network after a secure pairing is implemented between Ubuntu desktop and Android device.
To install KDE Connect in Ubuntu via PPA, run below commands from terminal.
sudo add-apt-repository ppa:varlesh-l/indicator-kdeconnect
sudo apt update
sudo apt install indicator-kdeconnect

To install it on Android devices, find "KDE Connect" in Play Store or click below link.
KDE Connect in Play Store
After installation, launch KDE Connect in your Android device. If all goes well, KDE Connect would show the desktop name where you have installed KDE Connect. Make sure that your desktop and Android device both are connected to same Wifi network at the same time.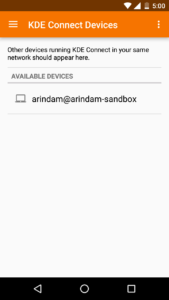 If you tap on the desktop name, you can see a message that device is not paired.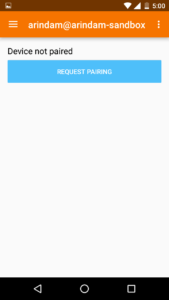 At this stage, you can either request pair from phone OR you can request the pair from desktop. In Ubuntu desktop, you can see a small icon in notification area. Click on the icon and click Request Pairing from the menu.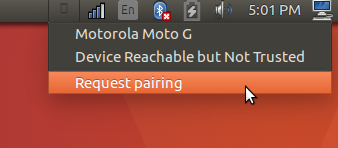 You can see below menu in your phone. Click Accept.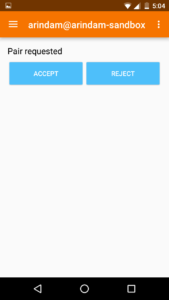 If the connection is successful, you can see below options in your phone.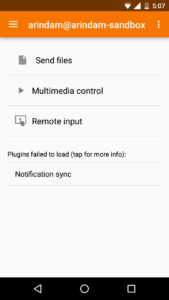 In your Ubuntu desktop, your notification area icon should turn green and you can find all the options you need.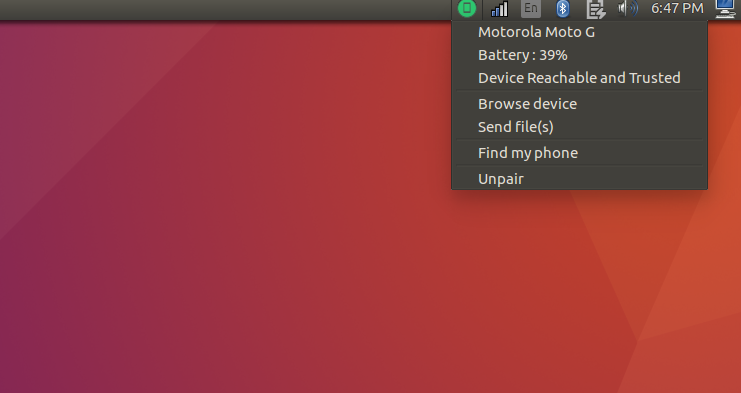 You can now browse device and its files. To receive notifications, you can change the options in your phone app menu. Note that, KDE Connect stores all configurations information at /home/.config/kdeconnect/.
To unpair or disconnect a device, you can click the Unpair option from the system information menu.
Drop a comment with your experiences with KDE Connect.
Using Mastodon? Follow us at floss.social/@debugpoint