Blender 2.82 released and it brings thousands of fixes and improvements. A second point release in the 2.80 version, Blender 2.82 keeping its reputation as the best open-source 3D drawing application in the market today.
What's new in Blender 2.82
Among other updates, here are the important ones that Blender 2.82 brings in:
The new Mantaflow system allows you to create mind-blowing fire and smoke simulations.
Create lifelike liquids with a new FLIP solver.
UDM: The popular tiled-based UV mapping system is now fully integrated into Blender's pipeline.
Pixar USD Export
Node and Cycle improvements
A new AOV Output node can be put anywhere in your shader node tree and will be exposed as a custom render pass.
Cycles now support the AI-Accelerated Denoiser from OptiX, for NVIDIA RTX graphics cards.
Faster rendering in Windows
How to Install Blender 2.82 in Linux
Blender 2.82 is available as snap package which runs in Sandbox in your Linux system. You can download the snap package from Software app in Ubuntu and run.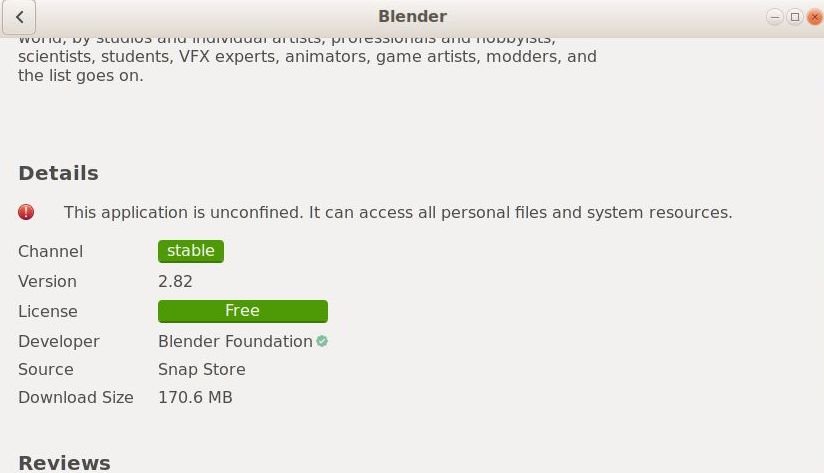 Once installed, you can launch it using the application search option in your distribution.
Via Blender release announcement.
Using Mastodon? Follow us at floss.social/@debugpoint