Blender community releases version 2.78.
Blender community releases the stable version 2.78 with major enhancements and bug fixes. Blender is a free and open-source 3D creation suite capable of modeling, rigging, animation, simulation, rendering, compositing and motion tracking, even video editing and game creation.
Blender 2.78 feature highlights
Spherical Stereo images rendering support for VR
Grease Pencil is now a full 2D drawing & animation tool!
Viewport Rendering improvements
New Freehand curves drawing over surfaces!
Bendy Bones, powerful new options for B-Bones
Alembic support: import/export basic operators
Cloth Physics: new Dynamic Base Mesh and Simulation Speed option
New Add-ons, individual preferences, Python APIs changes, and a lot of new & updated add-ons!
For more details, visit feature page.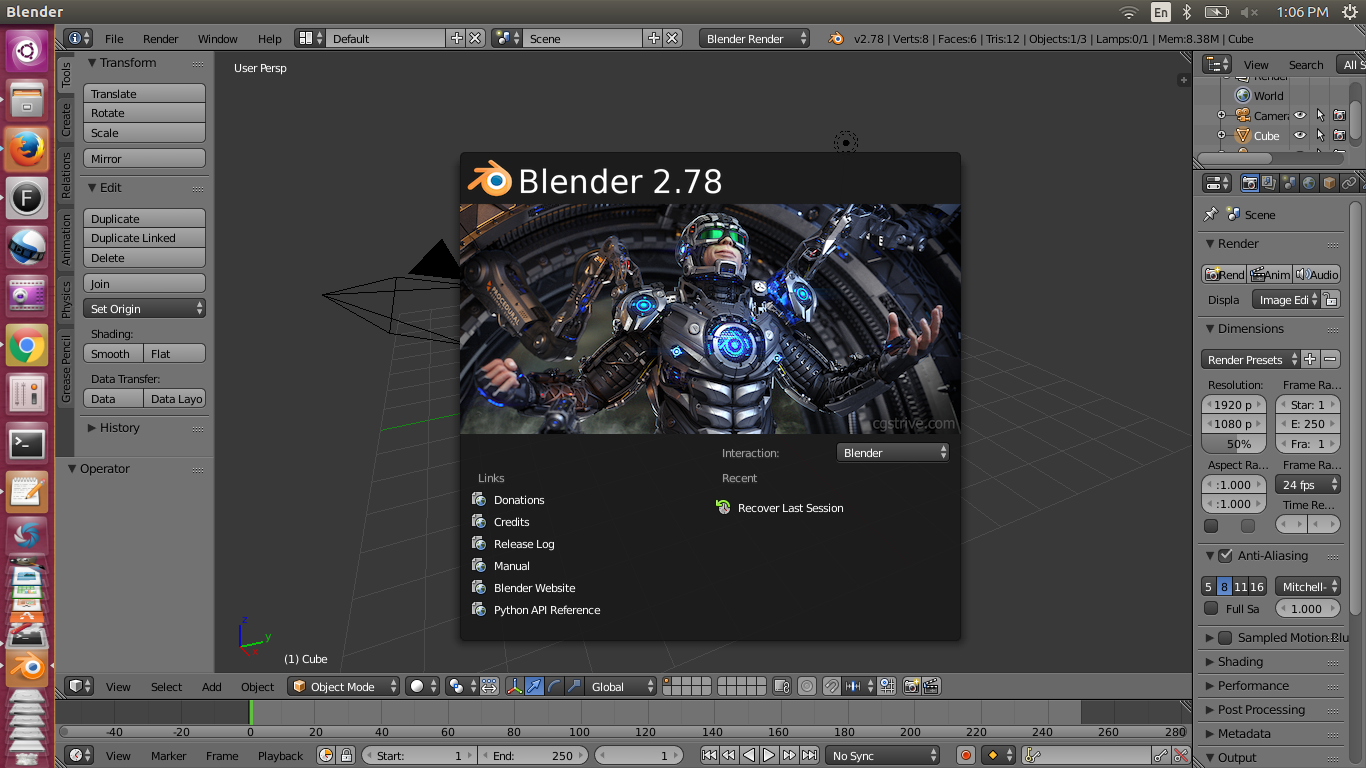 How to Download and Install
To install Blender 2.78 in Ubuntu (including Xenial Xerus), Linux Mint using PPA, run below commands from terminal:

sudo add-apt-repository ppa:thomas-schiex/blender
sudo apt-get update
sudo apt-get install blender

After install, you can launch Blender from application menu.
For other download options for Windows, mac visit download page.
System Requirements
Due to the nature of the software, blender needs above average hardware.
Find the minimum and production grade system requirements here.
You can run below commands to uninstall Blender.

sudo apt-get remove blender
sudo ppa-purge ppa:thomas-schiex/blender

Image Credit: blender.org
Using Mastodon? Follow us at floss.social/@debugpoint