Crosti is a tool which helps to prepare unique cross stitch design from custom image.
Cross-stitch is a form of counted-thread embroidery (see below) in which X-shaped stitches are tiled, raster-like pattern are used to form a picture.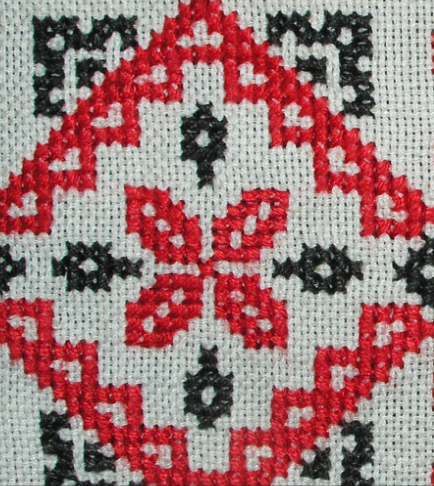 Crosti, the free and open source tool, takes any image as input and produce a cross stitch design. You can perform all needed types of image operations like changing color palette, decrease color combination, resize and rotate image. After preparing the image, you can save or print it.
Features highlights of Crosti
Convert custom image to cross stitch design.
Edit cross stitch design.
Save and print the design that you created.
Multiple Color palettes: DMC, Anchor.
Input image types supported: BMP, GIF, ICO, JPEG, JPG, MNG, PBM, PGM, PNG, PPM, SVG, TIF, TIFF, XBM, XPM.
Output image types supported: BMP, ICO, JPEG, JPG, PNG, PPM, TIF, TIFF, XBM, XPM, PDF, CST (crosti scheme text file).
The latest version of Crosti is 1.13.3 released recently with feature enhancements and bug fixes.
How to Install
To install Crosti 1.13.3 in Ubuntu (16.04 LTS Xenial Xerus, 16.10 Yakkety Yak), Linux Mint and other Ubuntu derivatives follow below instructions:
Download the deb (64 bit) file from here.
Then run below command from downloaded folder via terminal
sudo gdebi crosti_1.13.3_amd64.deb
Once installed you can find it via dash search.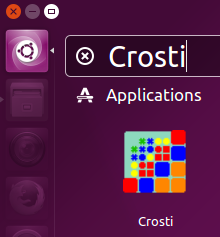 For RHEL, CentOS Fedora, you can download Crosti 1.13.3 RPM 64-bit via this link.
For other download options including Windows executable visit this page.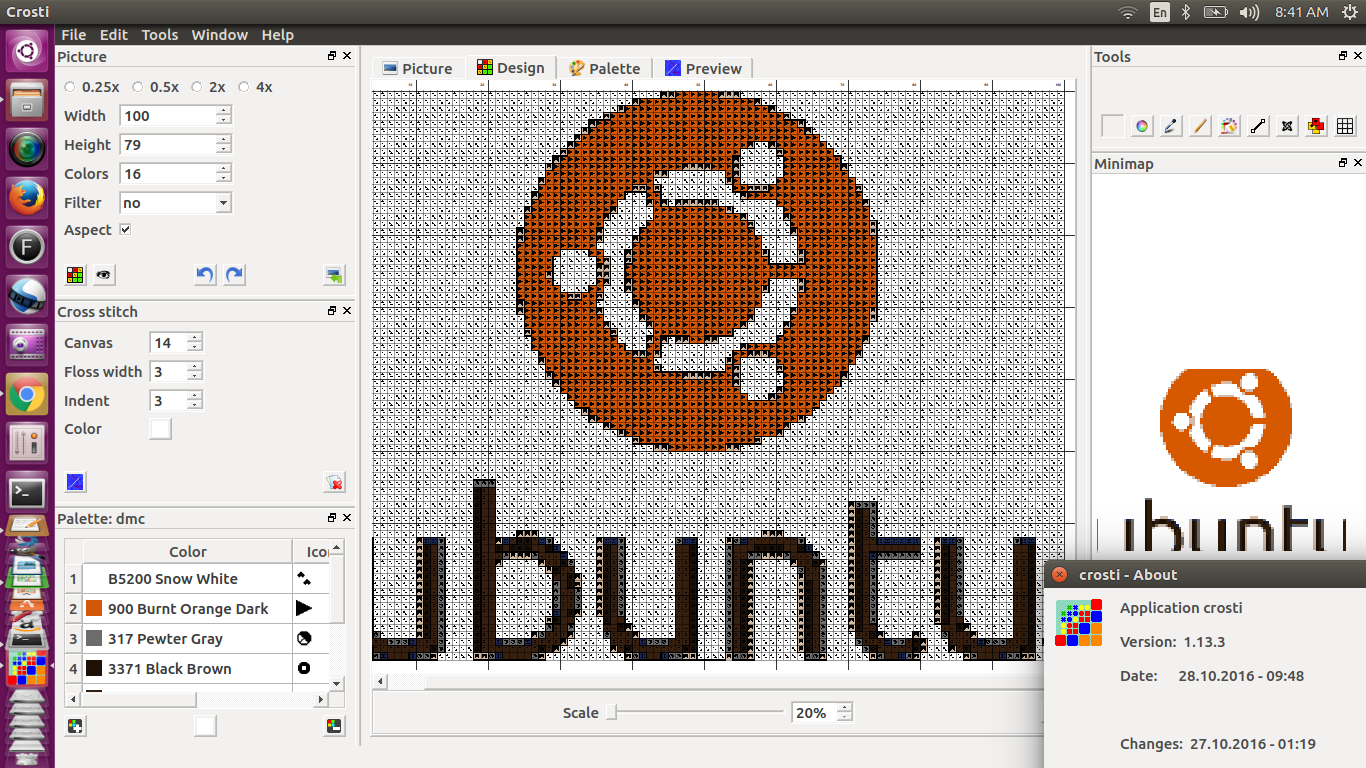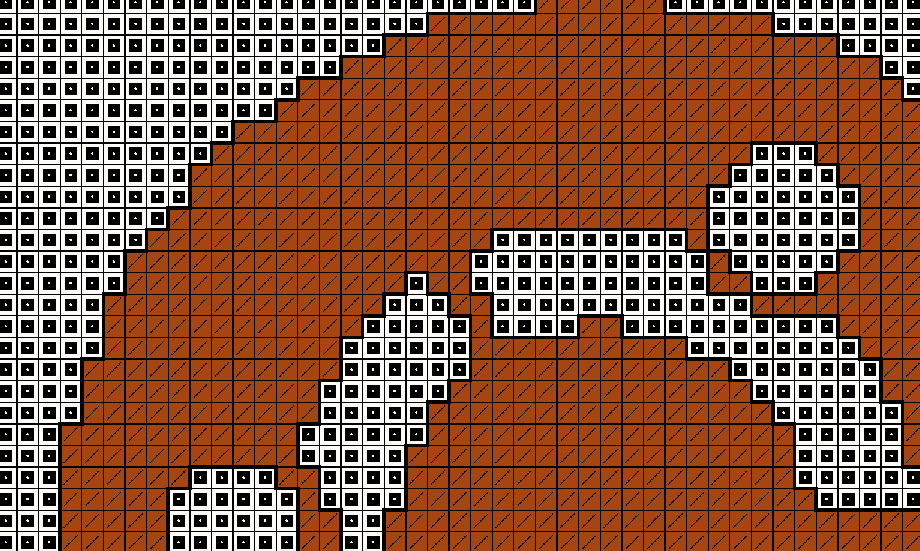 Here is a quick look at a video from Crosti official page.
(direct link: YouTube)
Using Mastodon? Follow us at floss.social/@debugpoint