FreeFileSync is a utility which synchronizes files and folders.
FreeFileSync is free and open-source software available in Ubuntu, Linux and other Ubuntu derivatives. It is capable of perfectly sync two folders with the mismatched files. The utility comes with a nice UI where you get to choose two folders which you wish to compare. After comparison, it gives you the list of files that is matching and also those not matching in a slick view.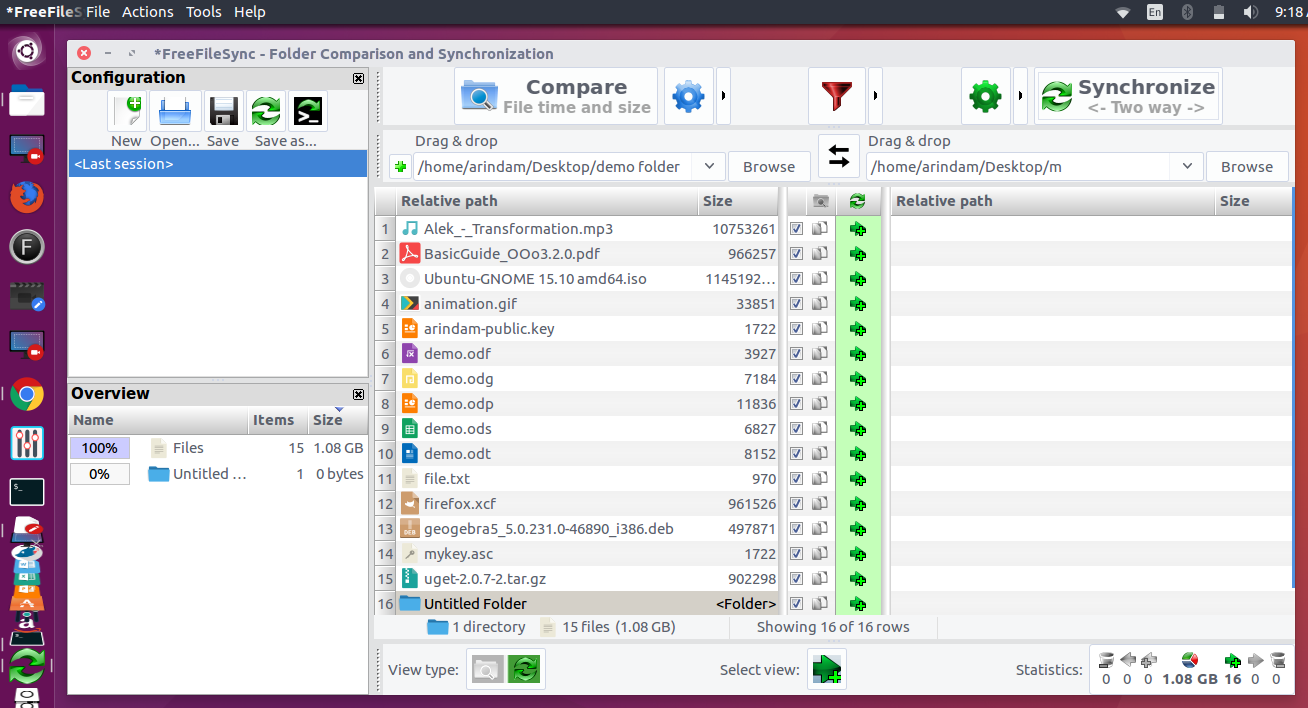 Once you hit Synchronize Two Way button, it will show number of files that is going to be synchronized.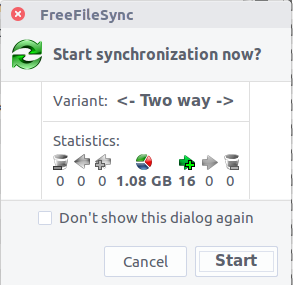 And then it would start the process.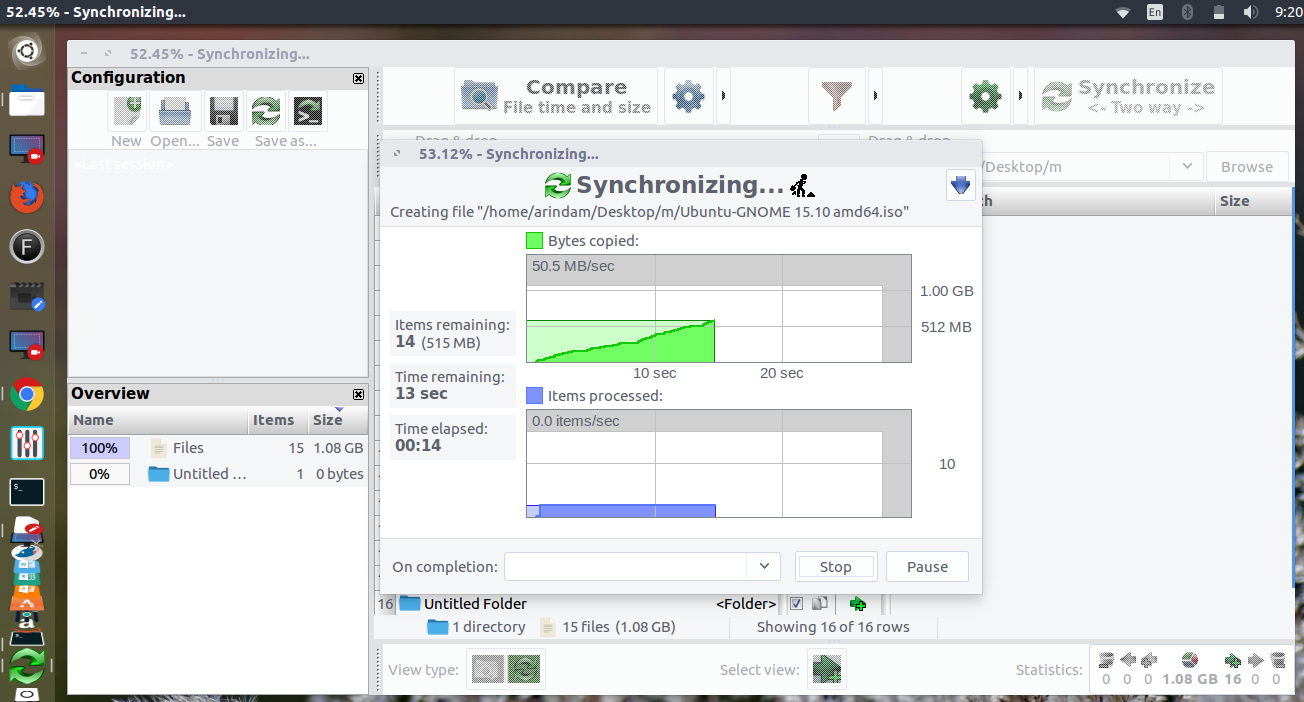 Once completed, it would give you a summary of what happened during synchronization.
FreeFileSync recently released version 8.6 with bug fixes and improvements.
How to Install
FreeFileSync provides the direct executables for Ubuntu, Linux. No need to install anything. Simply download the tar file, extract its contents and run the 'FreeFileSync' executable.
You can find all downloads here.
You can also report any bugs you encountered, seek for help here.
Using Mastodon? Follow us at floss.social/@debugpoint