There are not much font editor available in Ubuntu and other Linux distributions. Birdfont is such font editor with a nice interface.

Birdfont is a Vala based free font editor with easy and obust user interface which can be used to create vector graphics and export TTF, EOF and SVG fonts. It comes with basic drawing tools, control points features for curves and other features such as importing an text image and converting it to a font.
Birdfont Feature highlights
Possibility to import an image and convert it to a font
Layers Supports
TTF fonts Supports
Fallback font with support for many languages
Simple and Faster GUI
Search queries in the Unicode Data Base
Support of SVG files generated with Illustrator
Import and export settings
Stroke
Round line caps
How to install – using Terminal
To install Birdfont in Ubuntu using terminal run below commands in sequence. Enter password when prompted.

sudo apt-add-repository ppa:birdfont-team/birdfont
sudo apt-get update
sudo apt-get install birdfont

Run
Type Birdfont in dash. Click the launcher icon.
From menu find it under Applications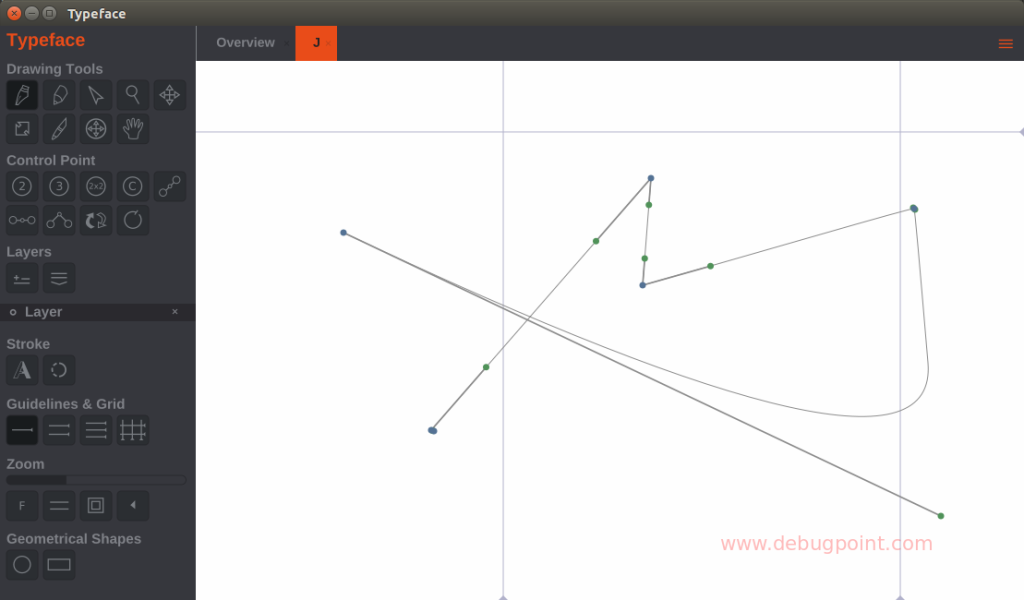 How to create a font using Birdfont – A Video Guide
A video guide on how to create a font using Birdfont.
Links
Troubleshooting and Support
If you face any issues while installing or using Birdfont, you may drop a note using comment section at the end of this article, Or you can post your query in any of the support channels mentioned below.
Donate
Birdfont is a free software, you can donate any amount to support its development. Visit below link:
Support Birdfont
How to uninstall
To uninstall Birdfont run below commands in terminal.

sudo apt-get remove birdfont

Image Credits
Birdfont
Using Mastodon? Follow us at floss.social/@debugpoint