Canonical announced the launch of Ubuntu Phone devices in India.
The launch of Ubuntu Phone devices is scheduled in next two weeks – Canonical announced via Ubuntu Insiders. The devices would be BQ Aquaris E4.5 and BQ Aquaris E5.
The launch would be via popular online store Snapdeal. There will be an Ubuntu store on snapdeal for specific Ubuntu products after 2 week of launch.
For the moment there is not specific content for India on the nearby scope, but there will be a new cricket aggregator, Indian-specific news (NDTV, TOI) and a Bollywood scope.

Aggregate scopes allow brand owners and developers to bring their content to the end user.
– says Carla Sella in her recent blog post.
Specification
For details about BQ Aquaris phone specification, visit below official links:
aquaris-e4-5-ubuntu-edition
aquaris-e5-ubuntu-edition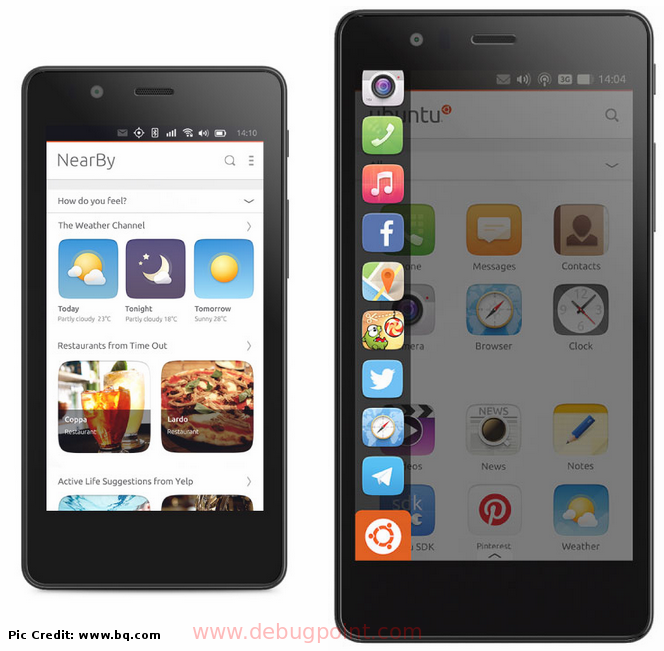 Using Mastodon? Follow us at floss.social/@debugpoint