mpv is a free, open source media player available in linux systems and is a fork of Mplayer and mplayer2.

mpv media player Feature Summary
Streamlined CLI Options with better option names and symantics for easy memorise
Small on-screen controller visible only for mouse move gives user best viewing exprience
High quality video output capable of many features – better algorithms, color management, frame timing, interpolation etc
GPU Video decoding – mpv uses Ffmpeg hwaccel APIs to support VDPAU, VAAPI, DXVA2, VDA and VideoToolbox video decode acceleration.
Play Directly from Context menu
How to install – using Terminal
To install mpv media player in Ubuntu using terminal run below commands in sequence. Enter password when prompted.

sudo add-apt-repository ppa:~mc3man/mpv-tests
sudo apt-get update
sudo apt-get install mpv

For installation instruction for other linux distributions, visit here.
Run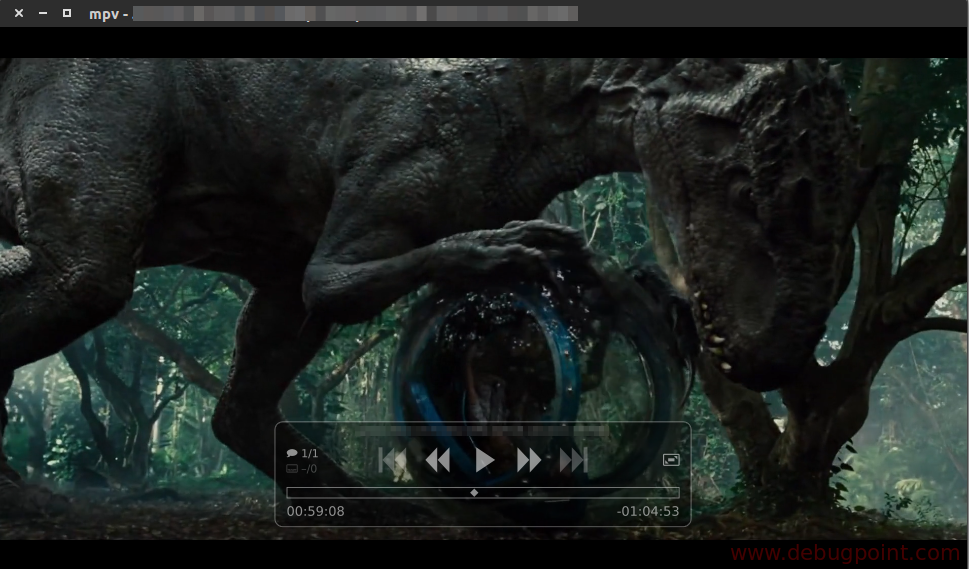 Links
Troubleshooting and Support
If you face any issues while installing or using mpv media player, you may drop a note using comment section at the end of this article, Or you can post your query in any of the support channels mentioned below.
How to uninstall
To uninstall mpv media player in Ubuntu, run below commands in terminal.

sudo apt-get remove mpv

Image Credits
mpv
Using Mastodon? Follow us at floss.social/@debugpoint