The popular media player mpv is renamed as Celluloid and released latest installment.
Celluloid (formerly GNOME mpv) is a GTK+ based free and open source media player. Celluloid is very lightweight and can easily be adapated as an alternative to popular VLC Media player. This slick media player interacts with mpv via the client API exported by libmpv, allowing access to mpv's powerful playback capabilities.
Some notable features of Celluloid includes the implementation of MPRIS D-Bus Interface which allows for better integration with desktop environments that have compatible MPRIS clients, fully functional Wayland support.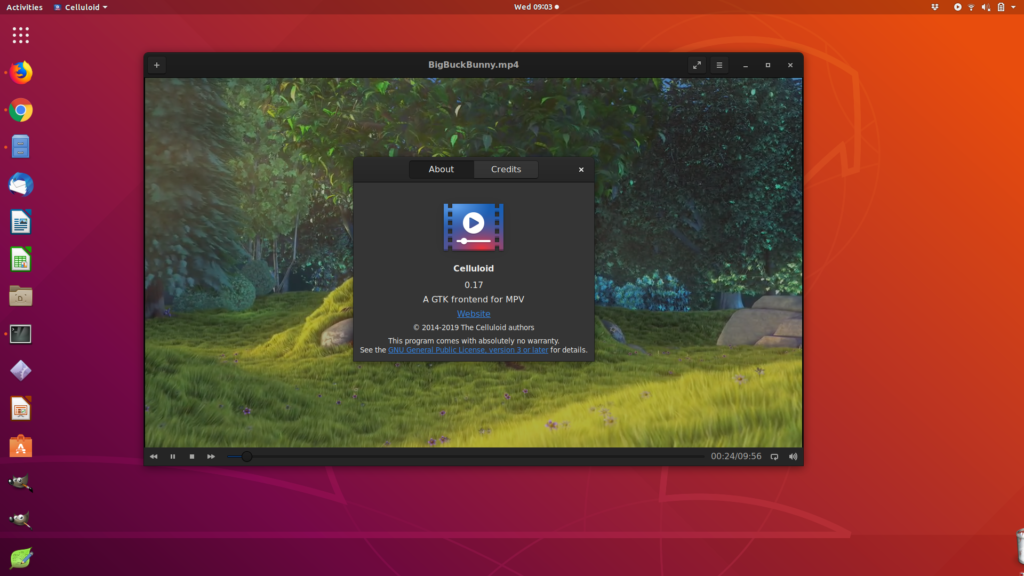 Celluloid Version 0.17 Updates
Celluloid release version 0.17 with below major improvements-
Added Turkish and Esperanto translation
Migrate from opengl-cb to the new render API
Handle numpad and unicode keybindings
Forward media key events to mpv
Add dconf key for controlling cursor speed threshold for unhiding controls
Add option for suppressing playback errors
How to Install
Celluloid is available as packages for all major Linux distributions – Fedora, openSUSE, Arch, Debian, Ubuntu. It also comes with Flatpak executable which you can directly download and run.
To install Celluloid via Flatpak in Ubuntu and its derivatives, run below commands from terminal (CTRL+ALT+T):
sudo apt-get install flatpak
flatpak remote-add --if-not-exists flathub https://flathub.org/repo/flathub.flatpakrepo
flatpak install flathub io.github.celluloid_player.Celluloid
After installation, you can find the Celluloid in application search menu.
For other installation instructions for various distributions, follow this guide.
Links
Uninstall
To remove Celluloid which you installed via Flatpak, run below commands from terminal:
flatpak uninstall io.github.celluloid_player.Celluloid
Using Mastodon? Follow us at floss.social/@debugpoint