Looks like Microsoft Edge is showing weird messages to Windows 11 users. This is not cool.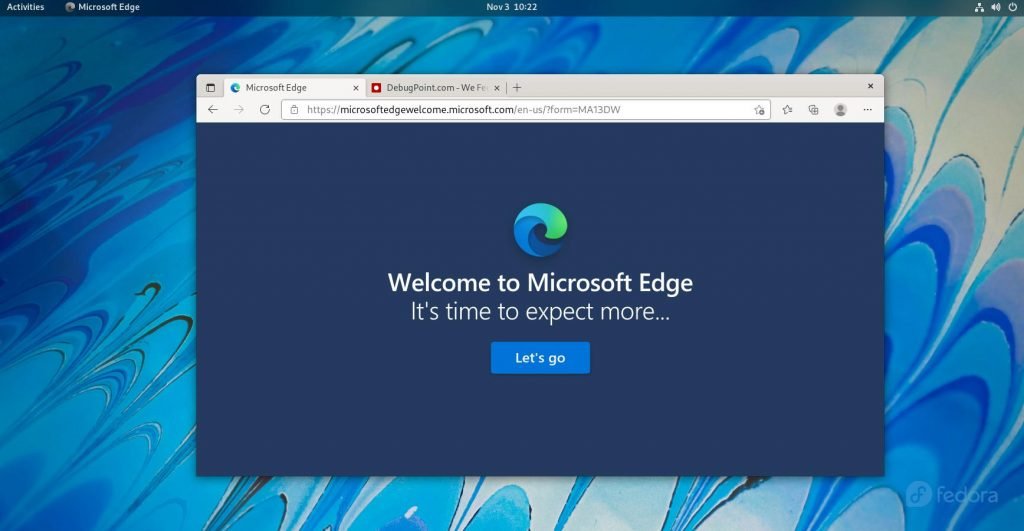 Couple of days back, during Thanksgiving 2021, Microsoft Edge introduced a Finance app that is integrated to Edge browser itself. The finance app itself, giving you popup deals while visiting e-commerce websites. And netizens were not happy at all with that move.
Edge Messages that sparked controversy
And now, another controversy erupts. As discovered by Windows Central and neowin portal, it seems following different messages are targeted to users as pop up alert while trying to visit Google Chrome page for download from Windows 11. Not sure whether they are coming up for Linux as well.
Microsoft Edge runs on the same technology as Chrome, with the added trust of Microsoft.
That browser is so 2008! Do you know what's new? Microsoft Edge.

This is no fun
For a moment, think about the above messages. Edge and Chrome are both based on Chromium, which is identical technology at the core. How can you say that one of them is old as "2008" and other is not. Seriously? For the entire last decade, Microsoft struggled to phase out Internet Explorer (which is another level of disaster on its own) and failed to develop an in-house Edge browser. The in-house Edge browser was so horrible that finally Microsoft decided to adopt the well tested Chromium tech for the "future-browser". And now, calling another browser old using the same technology is kind of lame, if you ask me.
And the another message with "added trust". Trust is a very vague word when used in technology. Whoever designed this message probably forgot about the history of Microsoft to boast about trust. If you are a Windows user and used Microsoft technology, you might already be aware of the history of Visual Studio, .NET and Java fights, Windows server, and Windows OS lock-ins. This message is hilarious in those contexts.
Edge is becoming another IE ?
But, I would concur on one aspect. Google Chrome's RAM consumption problem is a well known fact. And Edge is really faster if you compare it with Google Chrome today. That is a true statement for both Windows and Linux. It is really a good web browser. It has nice sleek look, well optimized, sync and other out-of-the-box features.
Now, with all these bloat features like showing up pop up deals, forcing users to use Edge, hiding settings in Windows 11 to change the default browser – doesn't make any sense. I wish they don't make this pleasant browser as another Internet Explorer in the future. That would be shameful. 
Not only that, even if you search for 'download chrome' in Bing Search, you see another large banner showing how Edge is good. I mean, it's fine – that it is your search engine, but doesn't it look like a little desperate?
If users appreciate the browser itself, the market share would increase automatically. Isn't it?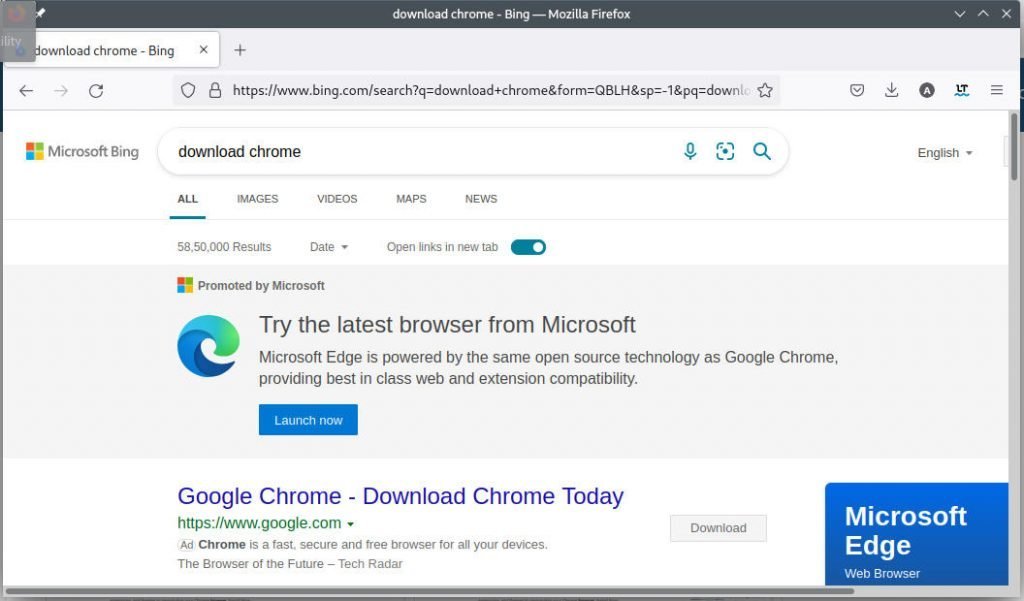 Google, on the other hand, does something similar, but in a less aggressive way. It shows a small pop up at the right top corner of the browser when you visit Google.com and associated sites via non-Chrome browsers. 
Closing Notes
Users are not really happy at all with this intrusive steps by their web browsers. If Edge wants to regain the lost market share, they really need to think about their PR by taking more user-friendly steps to become the best Chromium based web browser. 
What is your take on these Edge messages? Let me know your opinion in the comment box below.
Via neowin, WindowsLatest
Using Mastodon? Follow us at floss.social/@debugpoint