A new stable release of elementary OS 7 "Horus", brings plenty of new features after more than a year. This is a feature roundup.
I am sure you are excited to try out the shiny new elementary OS 7 "Horus", which was released recently. This release is coming after more than a year of developments. The elementary OS project underwent a leadership change during this entire period, and many events happened.
Hence, in a way, this release is a milestone of the project as a whole and crushing the rumours that the project is stalled.
Let's take a look at the best feature of this release.
elementary OS 7: Best Features
1. Core
Horus is powered by Ubuntu 22.04 LTS "Jammy Jellyfish", which features the latest LTS mainline Linux Kernel 5.15. This LTS kernel is expected to be supported for another couple of years until the next one arrives. Thanks to the LTS nature, you can get the latest CPU and GPU support from leading manufacturers such as NVIDIA, AMD and Intel.
2. Installation
elementary OS uses its own installer, which underwent some design updates. While installing on a Laptop, you get a prompt for a power source. Also, if you are installing it on a virtual machine, it alerts you that the performance may not be up to the mark.
Furthermore, the installer can notify you if you are not connected to the network and helps you to choose the proper mouse button orientation.
In addition, a new summary page is introduced, reducing the total number of pages needed for installation information capture.
3. Onboarding app
When you start elementary OS 7 first time, the welcome app offers you some basic presets to customize your desktop experience. Two new features have been added in this release.
Earlier, you get to choose light or dark mode only. Now you have a third option that automatically lets you switch light/dark mode based on sunset/sunrise.
The onboarding app introduces a switch to enable automatic updates before you start using the desktop. However, you can set it up later as well.
4. GTK4, Granaite and Responsiveness
One of the core changes in this release is the customization of the Granite framework, which now aligns with GTK 4 design principles. Granite is an assistive library used by the elementary OS to design desktop applications featuring complex UI elements. The library is now updated with elementary-specific style class constants.
A few new style items were added, such as RICH_LIST, for controlling padding and margins in list boxes. Also introduced a new Granite. Placeholder widget replacing AlertView. It allows more features such as alerts with buttons, markups (such as bold, italics etc.) and many more.
Granite widgets now follow gtk.css for margins and padding values, which makes way for better-looking application widgets and responsiveness of the apps.
While talking about responsiveness, most of the key applications are now responsive. That means they adapt their UI based on the small to large screen sizes.
5. AppCenter changes and side loading
elementary OS AppCenter is the most important piece of application of this distribution. It allows you to buy and download curated apps specially designed for elementary OS.
The AppCenter is now responsive and features the latest app descriptions with wide-screen screenshots of the apps. The screenshot background now changes based on the accent colour of the app.
The application details also now show the last five change log entries and dates.
elementary OS 7 also makes it easier and seamless to install Flatpak apps from non-elementary repo such as Flathub. The sideload app now prompts you to check and verify before installation.
6. Power profile
In addition, for the first time in elementary OS 7, you get the three new power profile modes. They are power savers, balanced and performance. Most leading desktop environments have recently added this feature, including GNOME and KDE Plasma. So, if you are using it in Laptops, expect a better battery performance overall, thanks to Kernel 5.15 LTS and under-the-hood changes.
7. Applications
Let's talk about the applications.
A couple of GNOME core apps are introduced in elementary OS 7. They are GNOME Web for browsing the internet (Firefox is not installed by default), archive manager and document viewer (all of them are GNOME 43 builds).
The Files file manager now provides a direct option to choose between single-click or double-click mode to open a folder. No more dconf-hacks from now on.
Thanks to GNOME Web, you can now create shortcuts as Webapps in elementary OS – which looks stunning with the elementary style.
The email app Mail now supports a unified mailbox with Microsft 365 exchange accounts. Also, it gives you a most professional look of a desktop email client.
The native Music app is re-written from scratch, bringing responsiveness, better album art display, and controls for your local music collection. Elsewhere the Videos app now lets you control the playback from the system tray sound controls.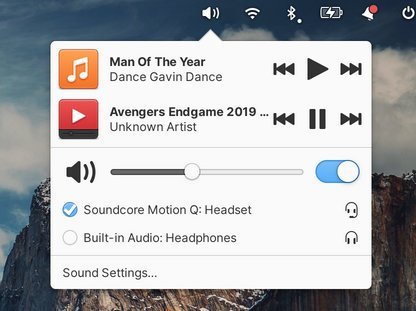 8. Settings
elementary OS has nice hot corner features where you can launch or perform tasks with mouseover. This release takes it further with a custom command feature for hot corners. For example, if you want to launch a screenshot app when moving the mouse to the left-top hot corner, you can do it!
It's one of the best features in this release, in my opinion.
The printer dialog is improved with a per-printer option to clear the print queue and better ink status display.
9. Icons and Wallpaper
All the icons get a brand new revamp with a tiled-square shape showing the most modern look of elementary OS. Each icon is layered with a 3D look and a subtle drop-shadow. Moreover, the system icons are updated with rounded corners and overall softness.
It looks so great!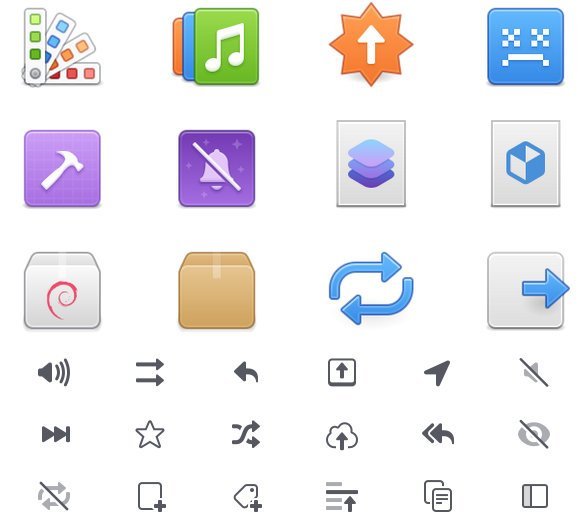 And finally, one nice default wallpaper featuring mountains, graces this awesome release.
How to download
You can download the ISO image of this new release from the below link. You can contribute a small amount for the development or do a free download.
However, no upgrade path is available from the prior version of elementary OS 6. Hence it is recommended that you take a backup and re-install.
Wrapping Up
Overall, it's a great release and a stable one. During my test, it performed wonderfully with almost no crashes. However, AppCenter did crash sometimes, which might be a different problem.
I am sure you will enjoy this release like millions of elementary OS fans. Finally, despite various rumours, we are glad that the project is alive and moving ahead.
Cheers.
via announcement, some image credits: eOS team
Using Mastodon? Follow us at floss.social/@debugpoint