Follow these steps to successfully install elementary OS 7 "Horus" as a single or dual-boot set up.
Elementary OS is a fast and beautiful operating system that provides users with a simple and elegant experience. It is built on the solid foundation of Ubuntu LTS and has a clean and intuitive user interface.
If you're looking to switch to Elementary OS 7 "Horus", released recently, this guide will help you through the installation process.
Downloading elementary OS installer ISO file
As a first step, you need to download the ISO image file of the elementary OS. Visit the following website, and download it. You may want to donate a few dollars if you wish to support the project or go ahead with downloading by entering 0.
Create a bootable USB drive
Booting from the USB drive
After you create the bootable USB stick, plug it in. And restart your system.
When it starts booting, press the applicable function Key

repeatedly

to enter into BIOS. The key may be different for your laptop models. Here's a reference of major Laptop brands.
And you should disable secure BIOS and make sure to set the boot device priority to the USB stick.
Then press F10 to save and exit.
| | |
| --- | --- |
| Laptop OEM | Function key to enter BIOS |
| Acer | F2 or DEL |
| ASUS | F2 for all PCs, F2 or DEL for motherboards |
| Dell | F2 or F12 |
| HP | ESC or F10 |
| Lenovo | F2 or Fn + F2 |
| Lenovo (Desktops) | F1 |
| Lenovo (ThinkPads) | Enter + F1. |
| MSI | DEL for motherboards and PCs |
| Microsoft Surface Tablets | Press and hold the volume up button. |
| Origin PC | F2 |
| Samsung | F2 |
| Sony | F1, F2, or F3 |
| Toshiba | F2 |
Selecting your language and keyboard layout
After successful boot from the USB stick, the elementary installer should you the following set of screens.
It means the installer successfully launched, and you can now proceed.
Keep entering the values, such as language, keyboard layout, etc, as per your region.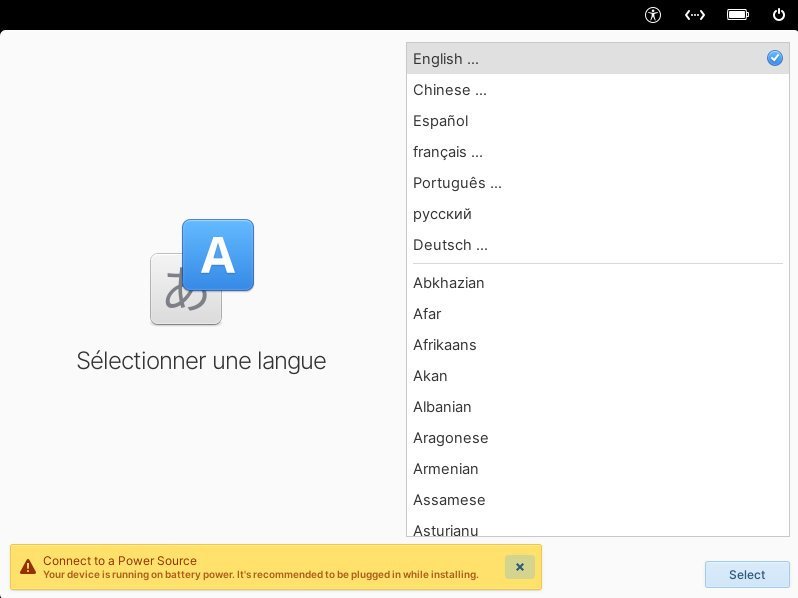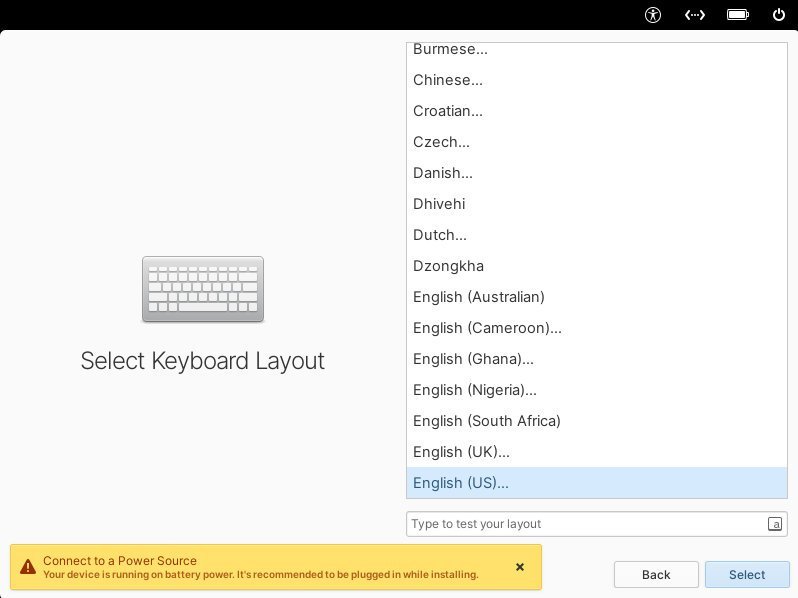 Selecting the installation type
Elementary OS installer allows you to install it as a dual-boot with any other operating system, such as Windows or any other Linux distro.
If you want to configure those items, choose "custom install (advanced)" from the following screen.
Preparing the partition and starting the installation
A screen with your entire disk layout and partition should be presented on this screen. The elementary OS uses "gparted" to partition and format any sections of your disk. You can launch it using "modify partition" button.
Once you have finalized the partition for installation, click on the partition to bring up the pop-up to provide additional options (see below). Select "use partition"/
Enter the mount point as / i.e. root under "use as". And choose any file system you want (default is ext4).
Enable format = yes.
Double-check everything on this screen before you click "erase and install". The installer will format the selected partition and start installing elementary OS 7.
Start the installation once you are ready.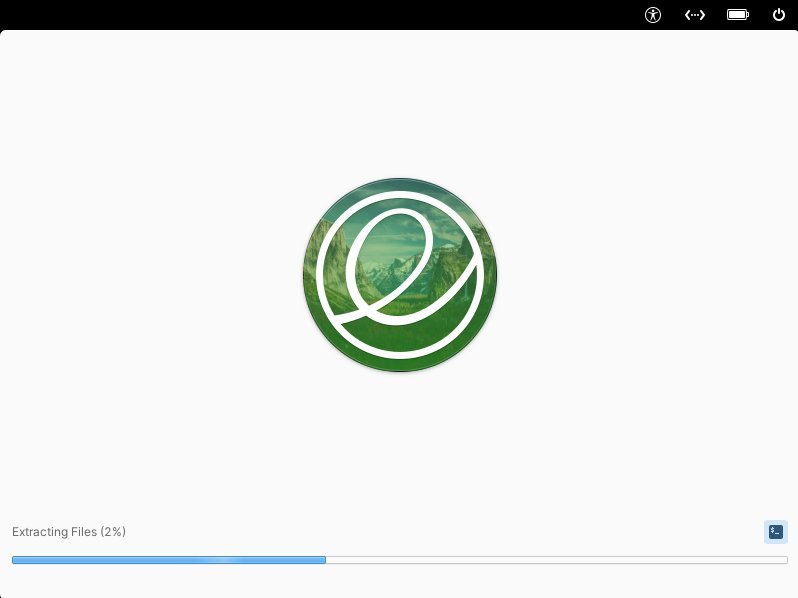 Wait for the installation to finish. And you should see the following screen after successful completion.
Remove the USB stick and hit enter to restart.
Creating a user account
A few additional steps are still required.
While booting for the first time after successful installation, you must create a user account for your elementary OS 7. Add all the relevant details on this page.
Click on "finish setup" once done.
Login to elementary OS 7
You can now see the login screen of elementary OS 7. Use the account you created in the above steps to log-in.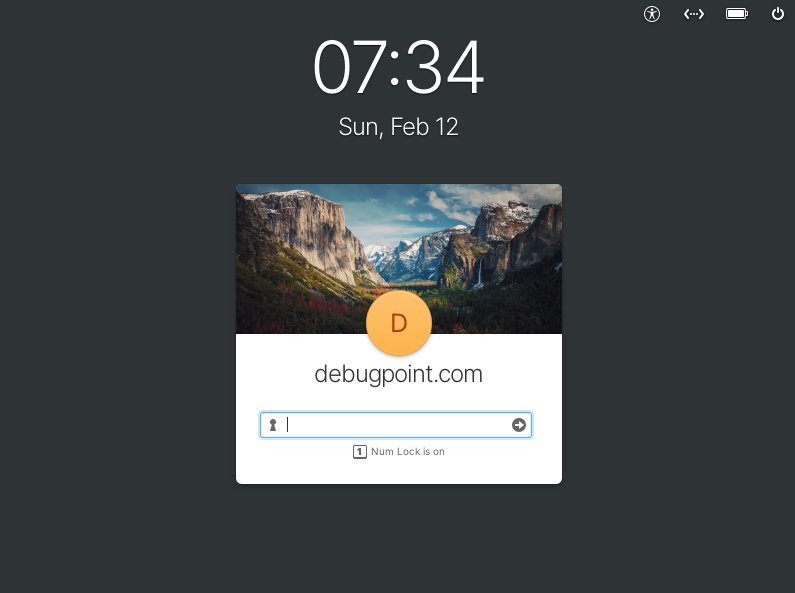 The welcome app of elementary OS 7 will greet you and suggest a few pre-sets before you start using it. For example, the light/dark mode, system settings, etc.
Choose the options which you feel are the best for you.
And enjoy the elementary OS 7.
Closing notes
Installing Elementary OS is a straightforward process, and with this guide, you'll be able to do it easily.
As a next step, you may want to check out this guide: things to do after installing elementary OS 7 for a few additional customizations.
Enjoy the simple and wonderful elementary OS 7.
Using Mastodon? Follow us at floss.social/@debugpoint