FrostWire is a Java based BitTorrent and cloud file downloader for Ubuntu. It is available not only Ubuntu, but also on mobile devices of popular platform. It has some great features such as Wi-Fi file sharing, in-built media player and many more.
FrostWire Feature Summary
In-built search
Fast Downloads
Wi-Fi File Sharing
Built In media player
Discover and Listen to Free Music using featured section
How to install – using Terminal
To install FrostWire in Ubuntu, download deb package from below link.
FrostWire-6.0.3.amd64.deb
Run below commands from terminal.

cd ~/Downloads/
sudo dpkg -i FrostWire-6.0.3.amd64.deb

Run
Type FrostWire in dash. Click the launcher icon.
For Gnome, go to Applications -> Internet -> FrostWire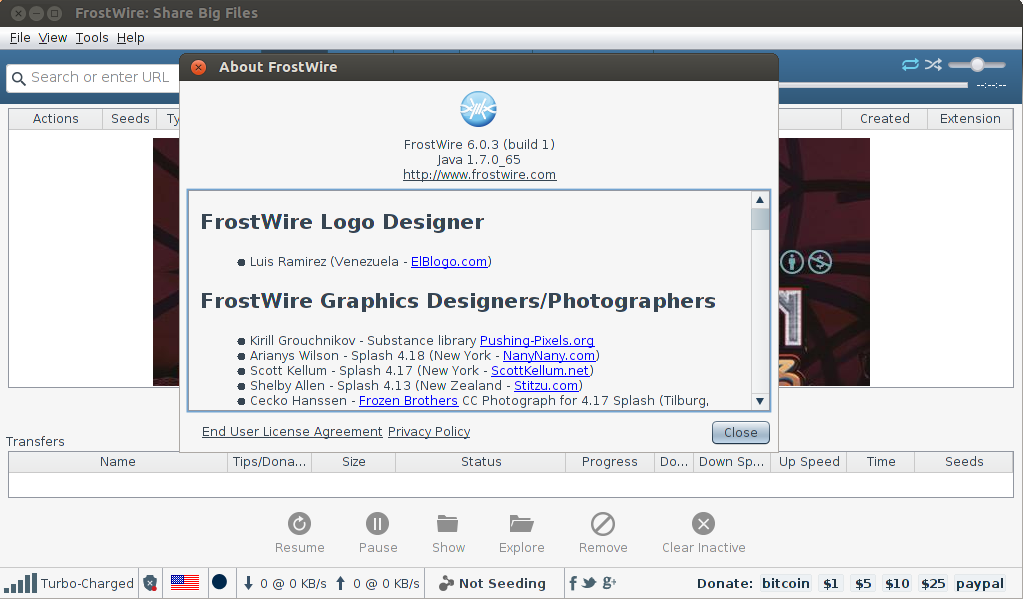 FrostWire Official Video
Links
How to uninstall
To uninstall FrostWire run below commands in terminal.

sudo dpkg -r frostwire

Image Credits
FrostWire
Using Mastodon? Follow us at floss.social/@debugpoint