The finest and stable Linux distribution MX Linux 19.3 is released. We take a look at what's new. Also, this post explains how to download and upgrade MX Linux to its latest build – MX Linux 19.3.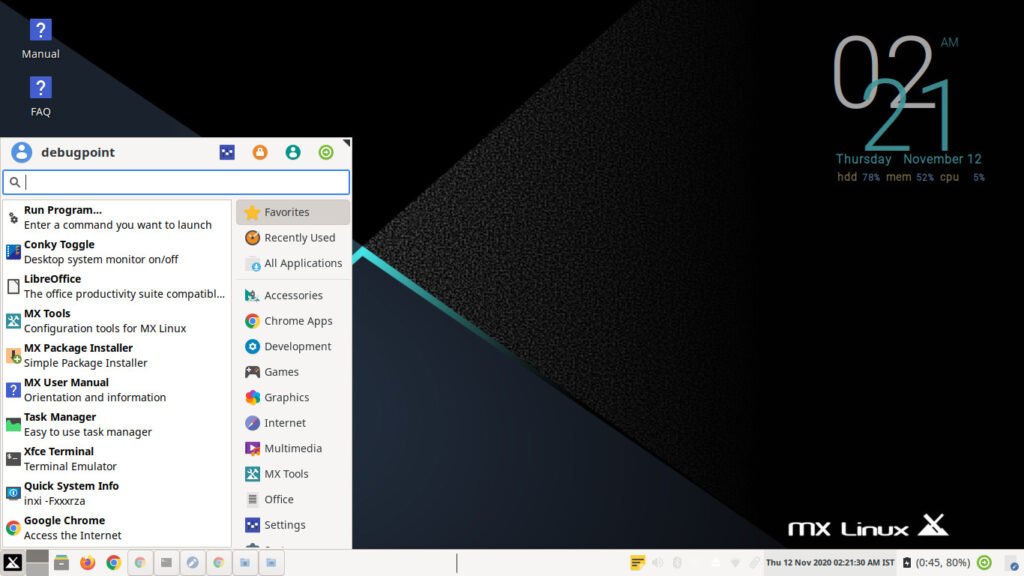 Debian based popular Linux distro MX Linux brings its third point release of 19.x series. This release mostly consists of Kernel updates, upstream package updates, and the latest applications from the MX Repo.
MX Linux is a fairly new Linux distribution with its popularity growing every day. The major reason is it comes with almost all applications pre-loaded and it is super stable with high-performance. MX Linux comes with its own list of pre-packaged applications which I have not seen in any other Linux distribution.
MX Linux can be used as a daily driver for every user who wants a stable, high performance and fast system. It comes with the Debian base, with desktop options as default Xfce, and KDE along with the option of Fluxbox.
And yes, it comes with both 32 bit and 64-bit installers!
What's new in MX Linux 19.3
MX Linux 19.3 brings the latest changes from Debian 10.6 (buster).
MX Linux 19.3 brings the latest Debian 4.19 Linux Kernel for both 32 bit and 64-bit packages.
When you update, MX Linux 19.3 updates the Linux kernel automatically now.
The AHS (Advanced Hardware Support) build now features a Debian 5.8 kernel, mesa 20, as well as a new updated firmware package.
The KDE version of MX Linux 19.3 now has Linux Kernel 5.8 with updated firmware and mesa packages.
The major application comes with their latest releases. A quick look at below:
Desktop environments: Xfce 4.14, KDE Plasma 5.15
GIMP 2.10.12
Browser: Firefox 82
Video Player: VLC 3.0.11
Music Manager/Player: Clementine 1.3.1
Email client: Thunderbird 68.12.0
Office suite: LibreOffice 6.1.5 (plus security fixes). LibreOffice 7.0 is available via Popular Apps utility.
Major changes in the mx-apps include mx-installer fix for autoinstall, mx-snapshot, and mx-package installer gets fixes and improvements.
Although it is not that much of a release being a point release.
How to Download MX Linux 19.3
If you want a fresh MX Linux install, you can get your copy from below link.
How to Upgrade to MX Linux 19.3 from MX Linux 19.2
Updating MX Linux is a very easy and painless process. If you are already running MX Linux 19.2, open MX Updater and hit update. The packages and changes would be applied automatically.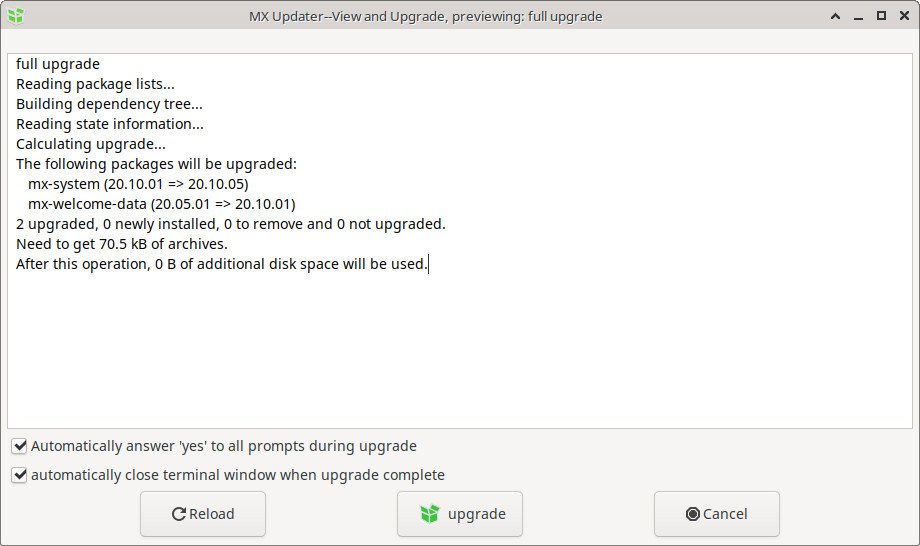 After upgrade, you can check the latest version via "inxi -F" command.
Using Mastodon? Follow us at floss.social/@debugpoint