MyPaint 2.0 Beta is out.
MyPaint is a drawing, painting program dedicated to pressure-sensitive devices, tablets. This program is a must for digital painters which offers distraction-free drawing environments with tons of new features.
This free and open-source program packs important features such as versatile and configurable brush engine, customer brush creation and also support for Wacom and other devices.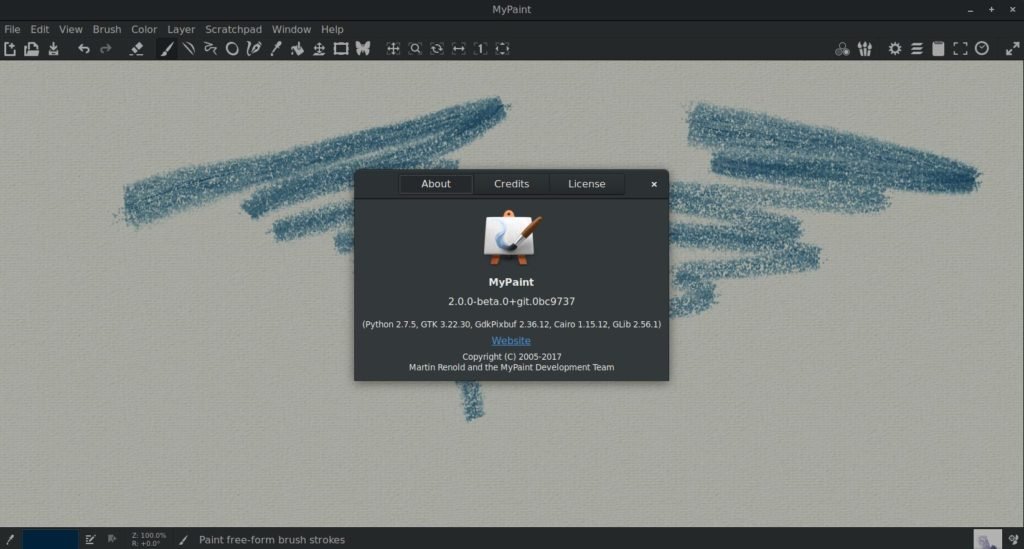 After almost 10 years since version 1.0, MyPaint 2.0 beta is released. This beta release is an important milestone for the upcoming release.
What's Coming in MyPaint 2.0
… and more. Check out the entire changelog here.
Download
Grab the beta copy as AppImage executable from below link for all Linux distributions including Ubuntu/Linux Mint. Simply download the AppImage file and change the permission and run.
For Windows, grab the exe executable from the below link.
Remember this is a beta release and is updated daily. So you might face bugs/issues.
Via MyPaint Blog.
Using Mastodon? Follow us at floss.social/@debugpoint