Suricata is a free and open-source high performance Network IDS, IPS and Network Security Monitoring engine.
Suricata Features
Suricata is brought to you by Open Information Security Foundation and it is developed with the help of supported vendors.
It has ability to detect known threats, policy violations and malicious behavior and also can detect anomalies in traffic. Performance wise it is solid and capable to handle/inspect multi-gigabit traffic because of its multi threaded, highly scalable code base.
Some of other prominent features includes, network security monitoring, Auto protocol detection, Lua scripting, industry standard output.
That's not all, there are many features available in Suricata which you can visit by below link.
Complete Suricata Feature List
Suricata recently released version 3.0.1 with lots of features and improvements, find the changelog here.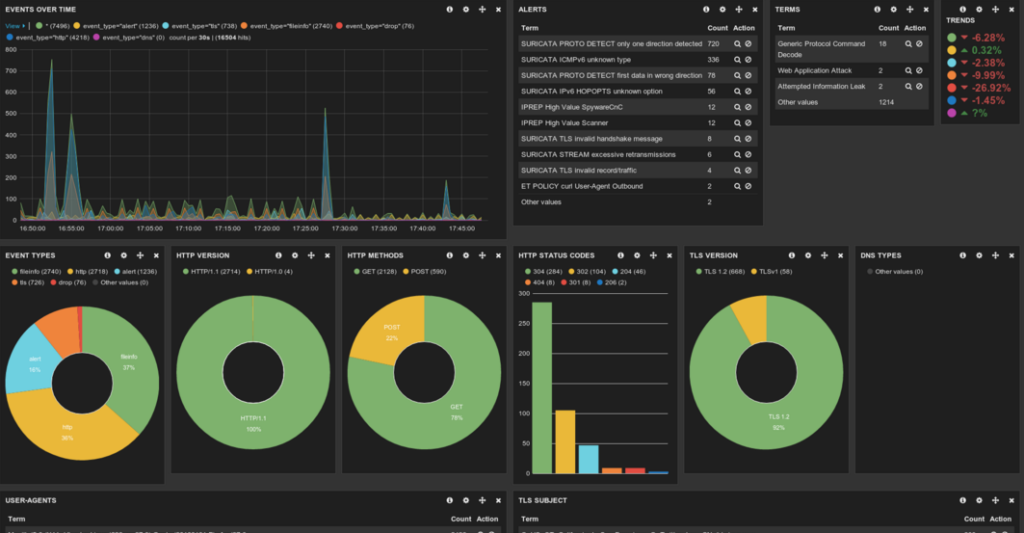 How to Install Suricata in Ubuntu (with 16.04), Linux Mint Using PPA
sudo add-apt-repository ppa:oisf/suricata-stable
sudo apt-get update && sudo apt-get install suricata

Note: During installation Suricata will retrieve the latest Emerging Threats Ruleset.
Learning
Suricata provides user guide, documentation etc for training. You can find them here.
Using Mastodon? Follow us at floss.social/@debugpoint