Sweet Home 3D is an interior design application that helps you to quickly draw the floor plan of your house, arrange furniture on it, and visit the results in 3D. The free and open source application comes with comprehensive features to help you to design the perfect home of any kind. Sweet Home 3D comes with some demo packages as well which can used to kick start your favourite home designing process.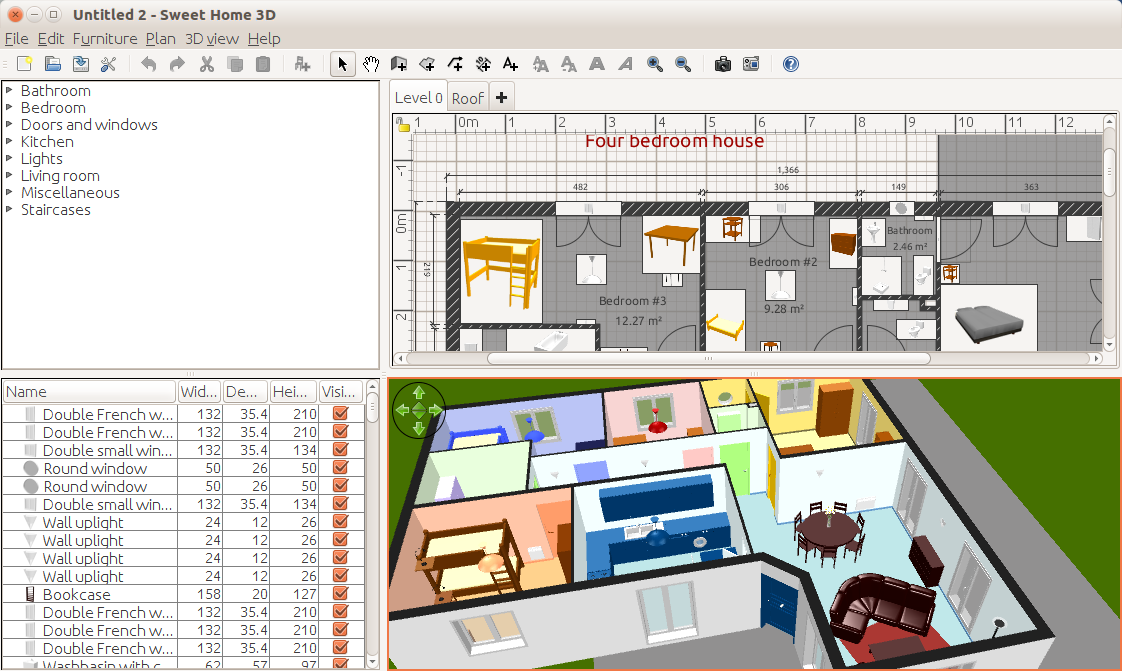 Here is a quick feature list of Sweet Home 3D:
Draw walls and rooms upon the image of an existing plan, on one or more levels
Drag and drop doors, windows and furniture from a catalog onto the plan
Update colors, texture, size and orientation of furniture, walls, floors and ceilings
View all changes simultaneously in the 3D view from any view point
Create photorealistic images and videos with various light sources
Import additional 3D models and export the plan at various standard formats
Sweet Home 3D recently released version 5.5.2 with feature enhancements and bug fixes. You can find the detailed release notes here.
How to Install
Sweet Home 3D comes with an executable packed with JVM. Download the 64-bit version from below link.
Once downloaded, extract the package and run below from terminal:
./SweetHome3D

There is also an online version of Sweet Home 3D available. You can give it a try here.
For other download options, including Windows and Mac visit here.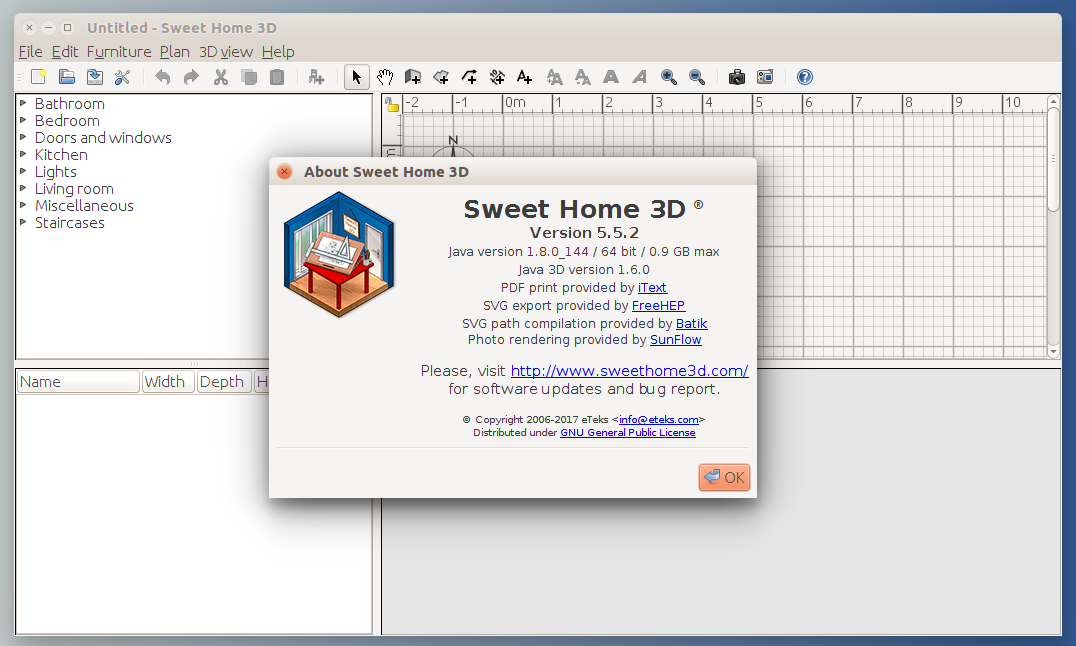 Drop a comment if you are facing difficulties installing/running Sweet Home 3D.
Report bugs and follow development @ SF.
Using Mastodon? Follow us at floss.social/@debugpoint