Ukuu (Ubuntu Kernel Update Utility) is a GUI based app available in Ubuntu, Linux Mint which gives you the list of Linux kernels available and provide you options to update it.
Made by famous TeeJee Tech, this app connects and fetches the kernels from kernel.ubuntu.com. From the available list, you can download and install any kernel you want, even you can remove which is not needed.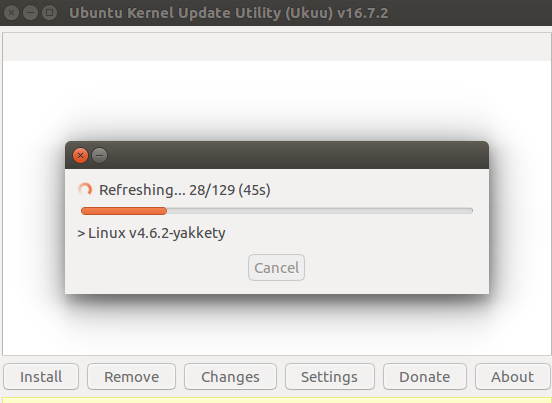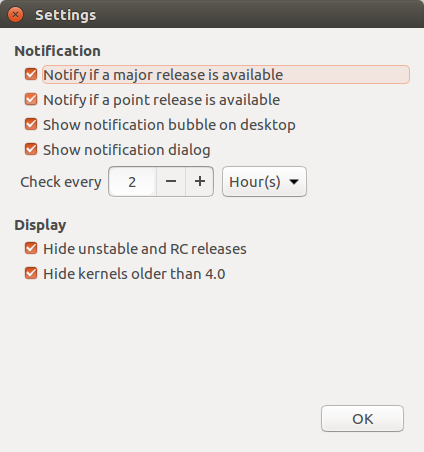 Ukuu also gives you notification for major kernel releases.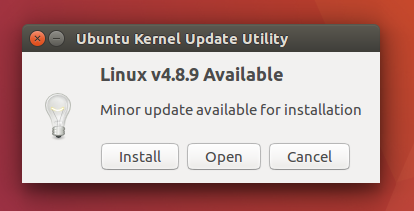 How To Install
To install Ukuu in Ubuntu (Xenial, yakkety), Linux Mint via PPA, run below commands from terminal.
sudo apt-add-repository -y ppa:teejee2008/ppa
sudo apt-get update
sudo apt-get install ukuu

For download details of other Linux distributions, visit this page.
Once installed, launch it from Dash search/find it under applications.
You can follow its development and report any bugs @ LaunchPad.
Using Mastodon? Follow us at floss.social/@debugpoint