The popular free desktop email client lands with long awaited features.
Thunderbird – the widely popular free and open-source desktop email client for Linux, Windows – releases latest version 68. This release, as the official announcement says – sets the ground for future release. Which means, the foundation have been laid now for upcoming Thunderbird software.
Notable Improvements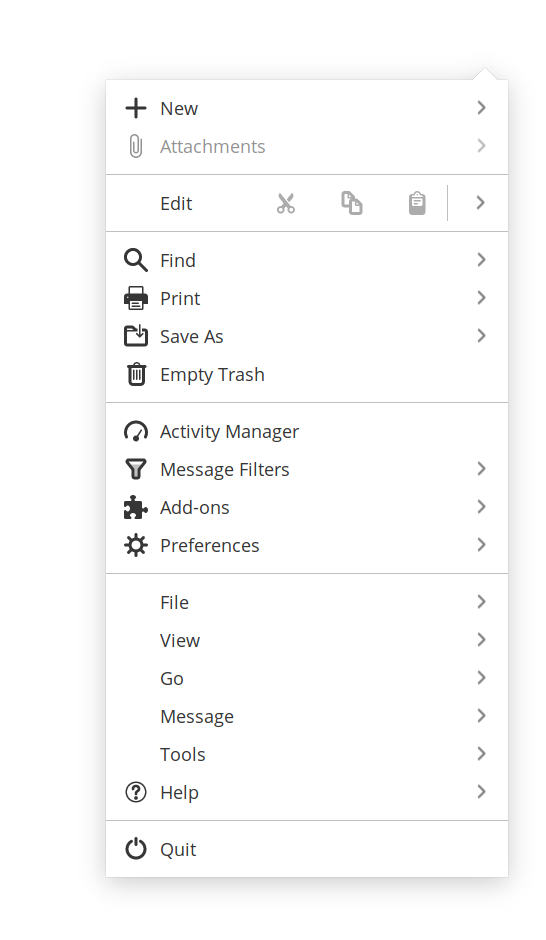 There have been number of new features which is introduced in this release. Some features which are worthy of mentioning – includes a revamped app menu which have been completely overhauled. The menu items includes icons and grouped together for easy access by the user.
"Animation when cycling through menu items produces a more engaging experience and results in the menu feeling more responsive and modern."
The Options/Preference section is moved from a dialog based window to a completely new tab. This makes easier to navigate with a clean look. You can now to multitasking in Thunderbird as Options are not dialog based anymore.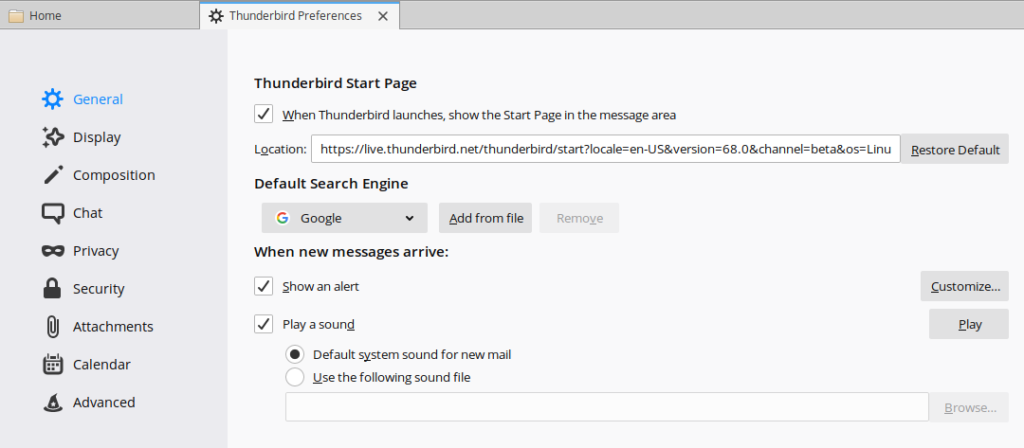 You can now have full color support in texts in your email which was a much needed feature for a long time. A new color chooser window provides options for you to choose your favorite color.
Those are looking for a dark theme, your option is finally here with Thunderbird 68 release. Nicely looking dark theme for entire Thunderbird application can give you a productivity boost while integrating Linux dark themes as well.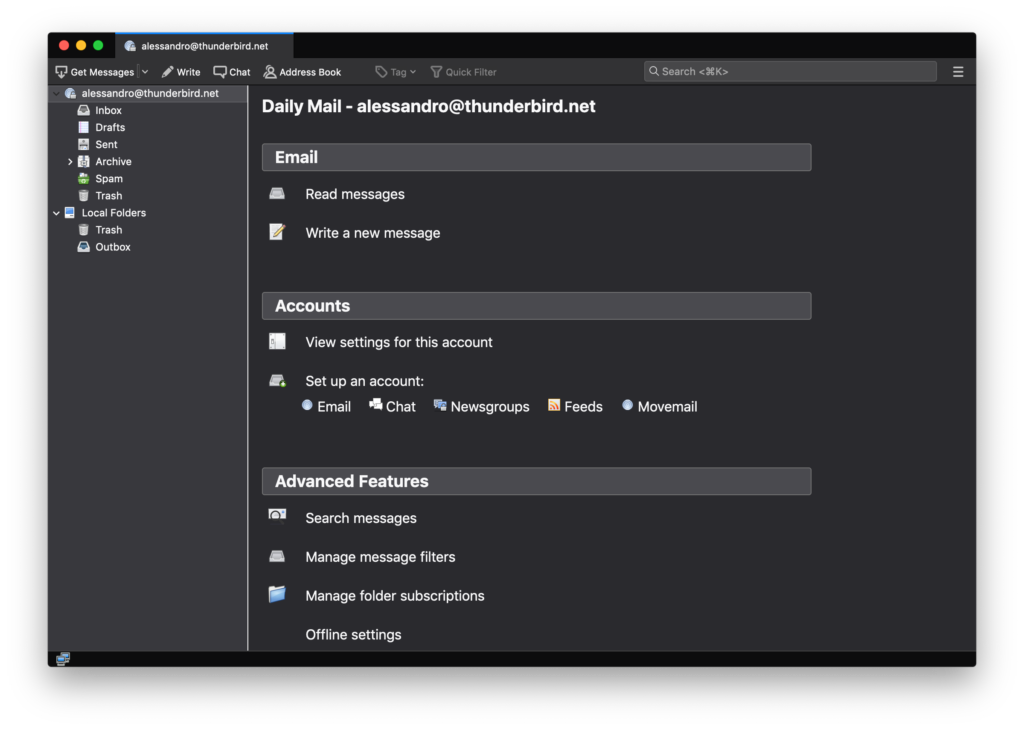 Improvements in attachment management can be seen in this release where you can now 'detach' an attachment while maintaining a link to the attachment file from the email. An option is also provided to open the attachment folder directly from the menu.
Here's a summary of Thunderbird's new features.
New Features in Thunderbird 68
File link attachments can now be linked to again instead of uploading them again
Mark all folders of an account as read
Run filters periodically. Improved filter logging.
OAuth2 authentication for Yandex
Language packs can now be selected in the Advanced Options. Preference intl.multilingual.enabled needs to be set (and possily also extensions.langpacks.signatures.required needs to be set to false)
On Windows a 64bit installer and MSI package are now available, see the Thunderbird for Organisations page for details
Added a policy engine that allows customized Thunderbird deployments in enterprise environments, using Windows Group Policy or a cross-platform JSON file
TCP keepalive for IMAP protocol
Full Unicode support for MAPI interfaces: support for MAPISendMailW
To protect your profile data against a downgrade, Thunderbird 68 may display a message "You have launched an older version of Thunderbird" and will not allow opening a specific profile. Workaround: start with option –allow-downgrade. See this support article for details.
Calendar: Time zone data can now include past and future changes. All known time zone changes from 2018 to 2022 are included.
Chat: In each conversation an individual spellcheck language can be selected now
A detailed release notes for Thunderbird 68 can be read here.
Download
For Mac and Windows, Thunderbird 68 is immediately available for download via below official page.
For Linux, Ubuntu systems, Thunderbird 68 is yet to hit the official repositories. You can wait till Thunderbird 68 is marged with your favorite Linux distribution.
You can also check out other desktop e-mail clients like Thunderbird in this article.
Using Mastodon? Follow us at floss.social/@debugpoint