Tor browser releases version 6.5.
Tor browser which uses Tor network, is used for anonymous web browsing. The browser comes with a pre-configured web browser and has the ability to run off a USB stick as well. Tor browser recently released version 6.5 with bug fixes and some important security updates.
Here is how to install in Ubuntu, Linux Mint.
For 64 bit systems, run below command to download the compressed Tor files.
wget https://www.torproject.org/dist/torbrowser/6.5/tor-browser-linux64-6.5_en-US.tar.xz

Once downloaded, extract them and go to the extracted folder. Double click the Tor browser icon. It doesn't requires any additional installations.
In the setup window, click on the Connect button which will take care of the very basic installation steps. This will also make a direct connection to Tor network.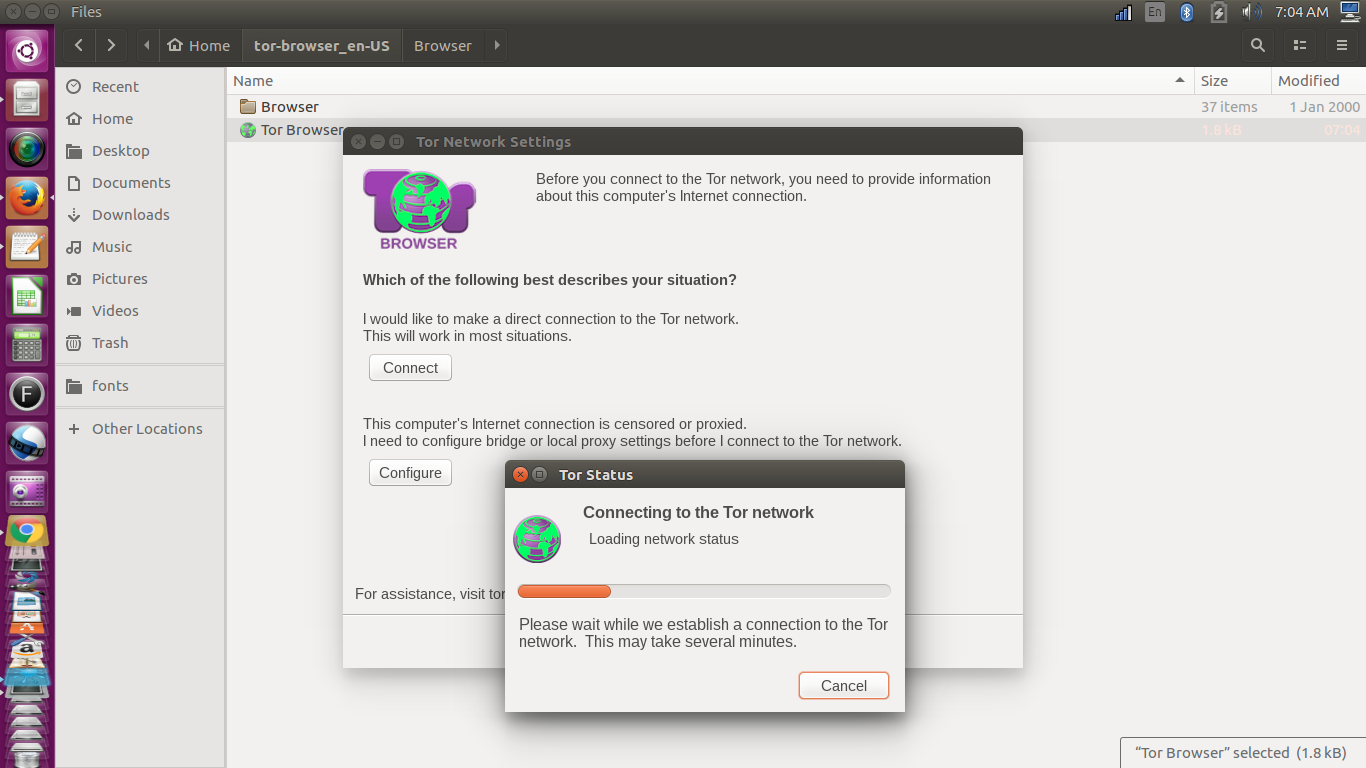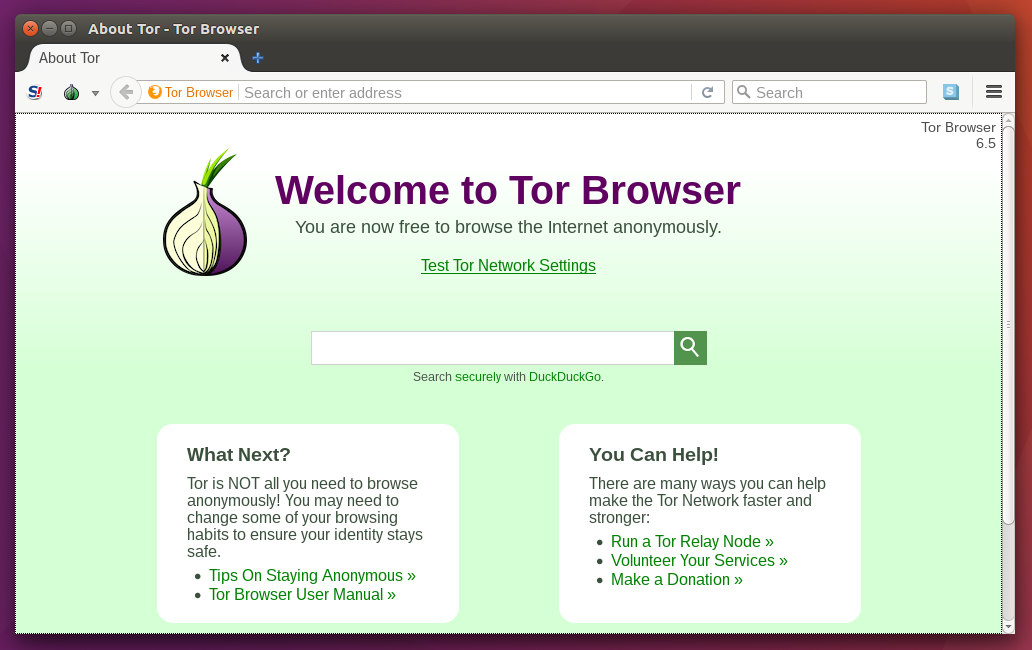 For other download options visit this page.
Via Tor Blog
Using Mastodon? Follow us at floss.social/@debugpoint