This is a quick review of an amazing cross platform application for LAN file transfer – LAN Share.
LAN share is a cross platform and open source file transfer application built with QT and C++ framework. This application works in a local work network where you needed to transfer files or folders between one or multiple PCs.
LAN Share is loaded with features and very easy to use. Here are some of its features.
Features
Send one or more files
Send folders
Auto discovery of PCs
Send to multiple receiver set a time
Cancel pause and resume operations while transferring
How it works
Let's have a look how it works.
Before you start transferring files make sure you downloaded and installed LAN Share in both of your sender and receiver system. Also make sure in both the systems LAN Share is running. If you are sending files to multiple systems, make sure in all the systems the application is running.
Once you're all set, open LAN Share in the sender system, click the send button and then click send files.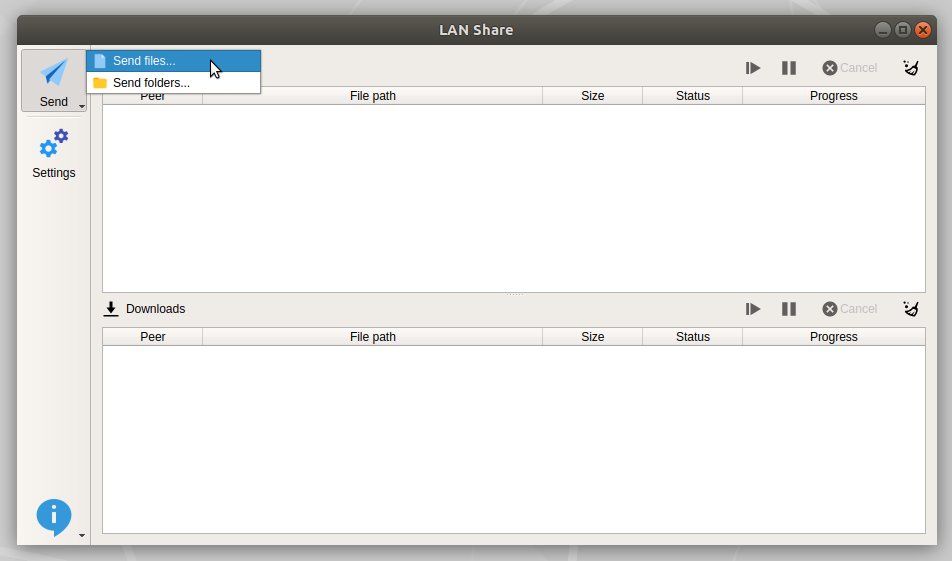 After selecting the file which you want to send, a popup window will open which will show you the list of connected systems in the LAN (wired, wireless) with their names where LAN Share is running.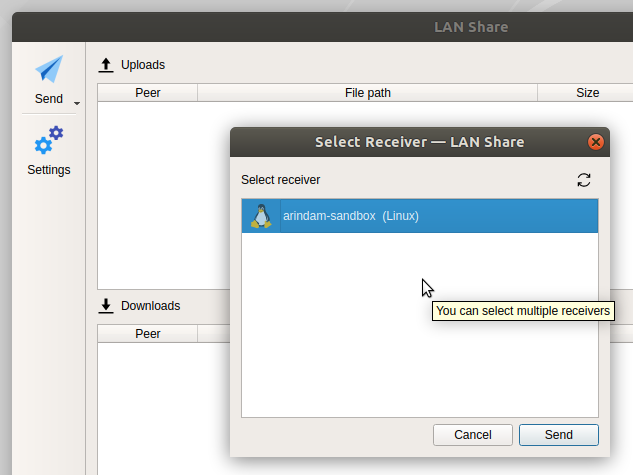 Choose the PC name where you want to send file, then click Send.
And that's it your file would be sent instantly to your receiving system.

In the receiving system's LAN Share window, under the download section you will see the received file. By default the file would be saved in your home directory under a folder named LANShareDownloads.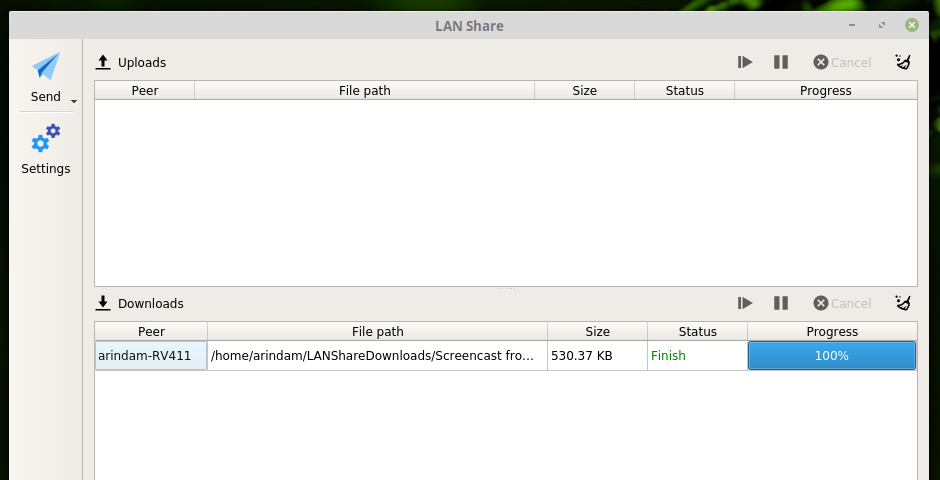 LAN Share also comes with tray icon for easy access to send files.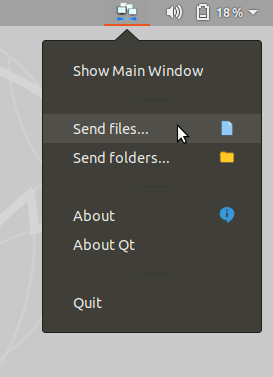 Here's how to install LAN Share.
How to Install
LAN Share comes with an AppImage installer that means you can just download and execute in Ubuntu 18.04, 16.04, Linux Mint and any other Linux distributions. Download the latest AppImage file from below link.
After download, give the AppImage file execute permission and double click to run.
This is how you can send files, folders the most quicker way to any systems in a wired, wireless LAN.
If you like this app, let us know in the comment box and also tell us which is your favorite File Transfer app in Linux.
Using Mastodon? Follow us at floss.social/@debugpoint