WhatsApp is a popular mobile messaging client which is used by billions of users every month. Recently the company behind WhatsApp released a web version of it named WhatsApp Web which can be used by users via browser. However there was no desktop client available until now.
UPDATE: This app doesn't exist anymore. The website of this app redirects to an unknown site. I am removing all links. If you are looking for WhatsApp for Laptop, Desktop – visit official page: web.whatsapp.com
One developer named Alexandru Rosianu developed a Ubuntu desktop app for WhatsApp recently. The desktop app works as a wrapper to the WhatsApp web with notifications, unity integration and many more features.
Please note, this is unofficial desktop app developed by a developer and not affiliated to WhatsApp in an way. But as always, you can give it a try.
How to install WhatsApp Desktop Client in Ubuntu
Download the deb files from below links:
32 bit
64 bit
Once downloaded, double click the deb files/open with software center for installations. Or, you can install via terminal by typing below command (change the fine name as per your download):

sudo dpkg -i UnofficialWhatsApp_linux64.deb

Run
Type WhatsApp in dash. Click the launcher icon.
From Menu, find it under Applications
Configurations
Once installed, there is a one time setup you need to do before using the app. This setup connects the desktop app with your mobile phone via QR code.
Once launched for the first time, you can see a popup showing the QR code. Open WhatsApp on your phone and go to WhatsApp Web menu option from home screen.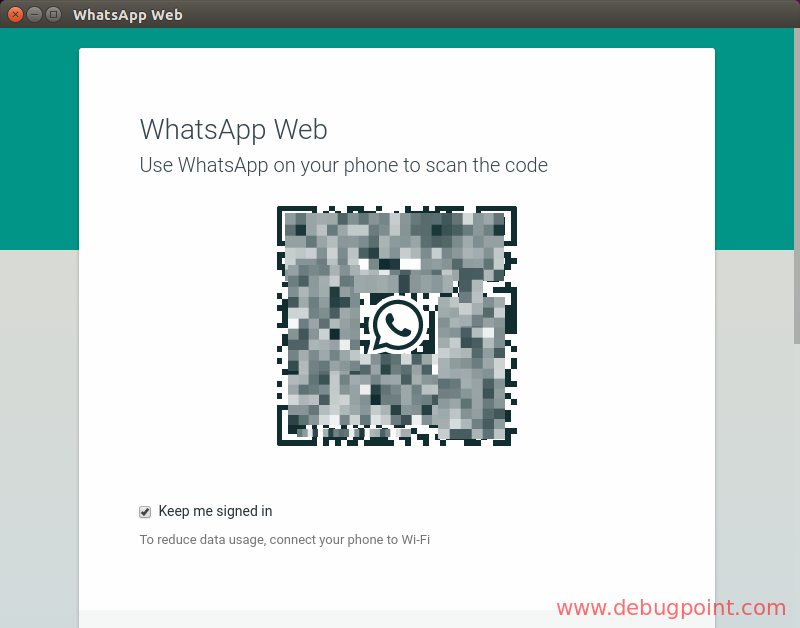 Scan the QR code showing in Ubuntu desktop from your phone. Once the QR code is matched, the WhatsApp between Ubuntu Desktop and your mobile phone would be in sync. Now you can send and receive messages from Ubuntu desktop itself.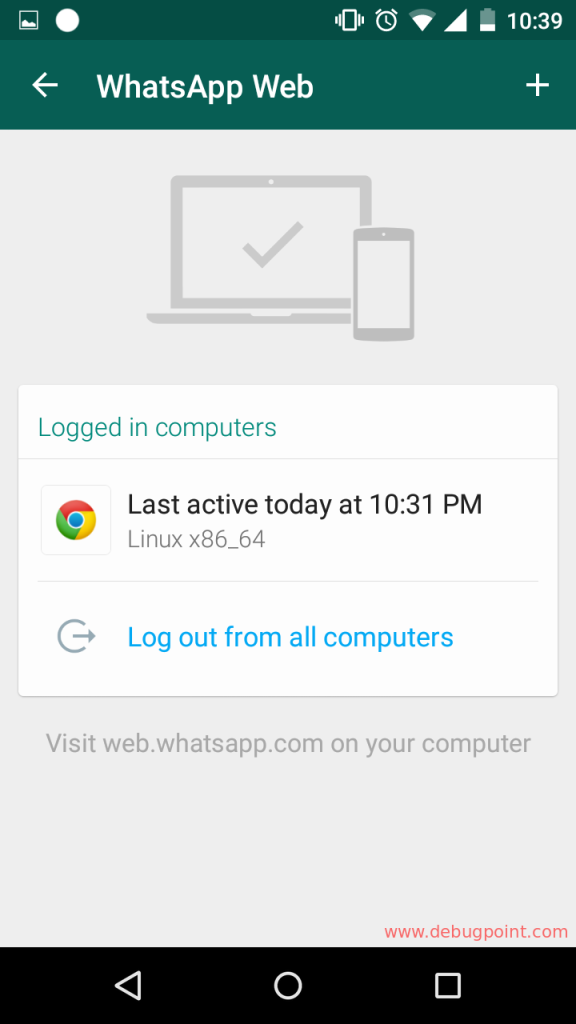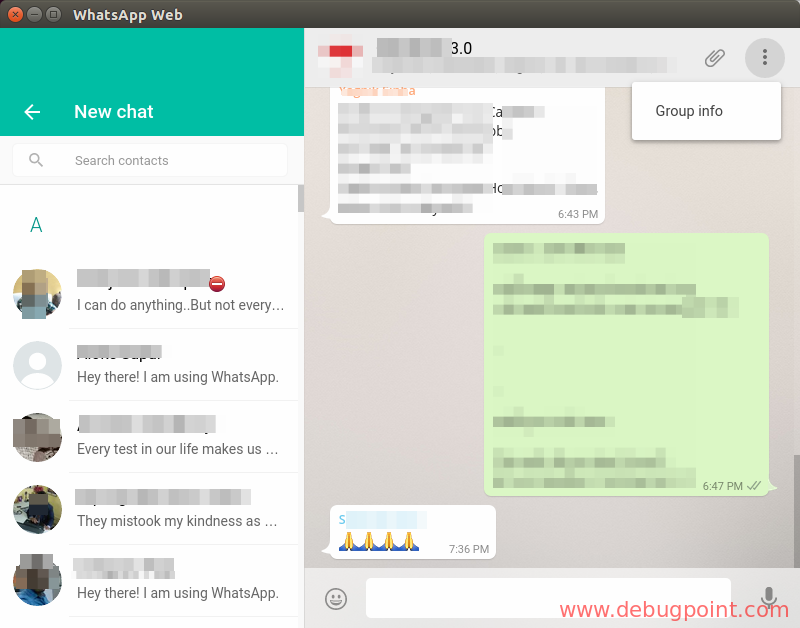 Links
Website: whatsapp-desktop
Download for other Linux distributions: Releases
Source: GitHub
Troubleshooting and Support
If you face any issues while installing or using WhatsApp, you may drop a note using comment section at the end of this article, Or you can post your query in any of the support channels mentioned below.
How to uninstall
To uninstall WhatsApp run below commands in terminal.

sudo dpkg -r whatsappfordesktop

Donate
You can donate to the developer for support using below link:
Donate
Image Credits
WhatsApp, WhatsApp for Desktop
Using Mastodon? Follow us at floss.social/@debugpoint