My weather indicator is a weather widget and notification app for Ubuntu and Linux Mint.
There are plenty of weather indicators available in Ubuntu, Linux. Here is another weather widget which you can give a try. My weather indicator comes with notification area icon status menu, separate desktop widget. It also loaded with features like automatic location detection, location search, options for a 2nd location for weather update. It takes feed from popular Yahoo! Weather, wunderground.com.
Here are some of the screenshots of the app running in Ubuntu Xenial Xerus.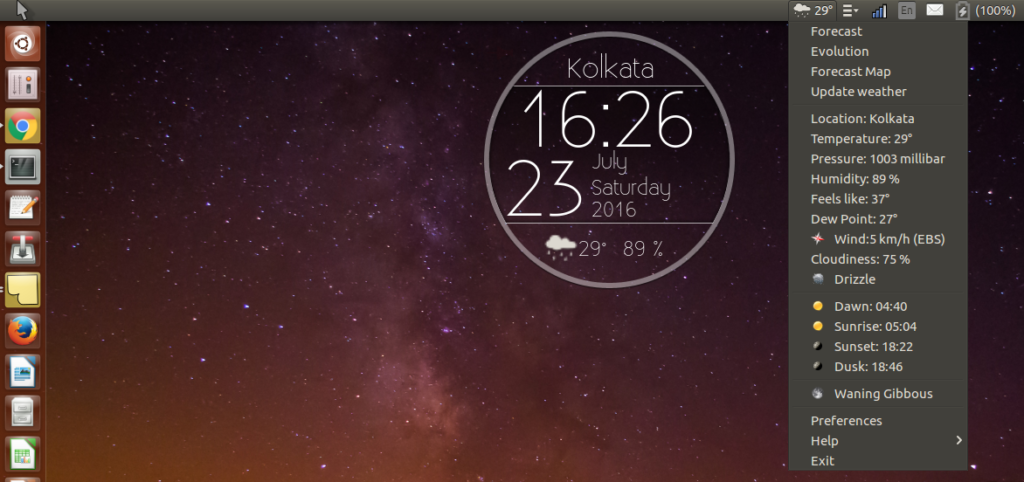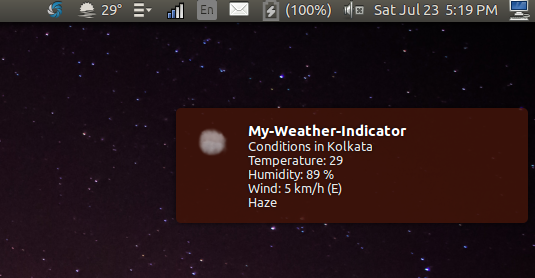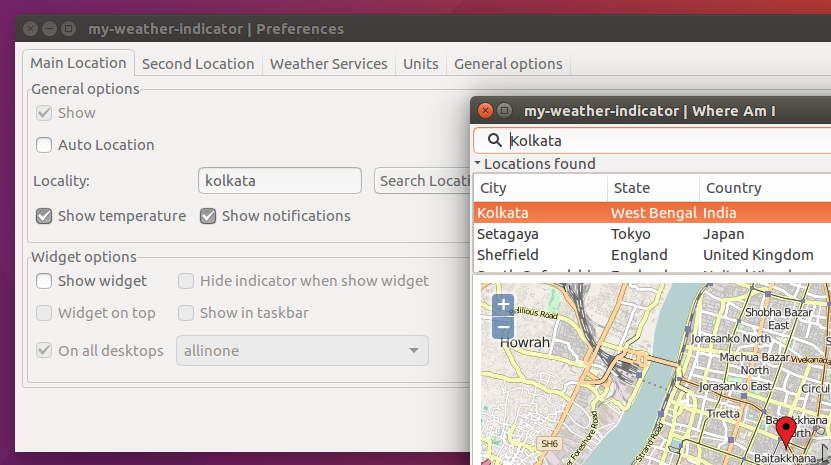 How to Install
My Weather Indicator is available in PPA. Run below commands in terminal to install. Find it in application menu/search it in dash after install.
sudo apt-add-repository ppa:atareao/atareao
sudo apt-get update
sudo apt-get install my-weather-indicator

What is your favorite weather indicator? Drop a comment below.
Using Mastodon? Follow us at floss.social/@debugpoint