Evince is a simple document viewer for GNOME and its recent version 3.18.2 comes with silent yet powerful feature.
Evince, the PDF, PostScript, DjVu, TIFF, XPS and DVI viewer for GNOME desktop, comes as a default application and it releases version 3.18.2 as part of Ubuntu 16.04 LTS Xenial Xerus.
In this release, it comes with annotation features. If you open Evince in Xenial Xerus, you can see a small icon beside search icon in toolbar.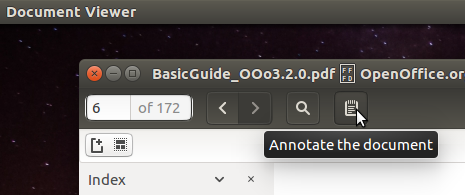 It gives you two options of annotation – text and highlight.

For text annotation, simply click the text annotation icon and click inside your open pdf. You can see an icon and a pop up text box where you can write your notes.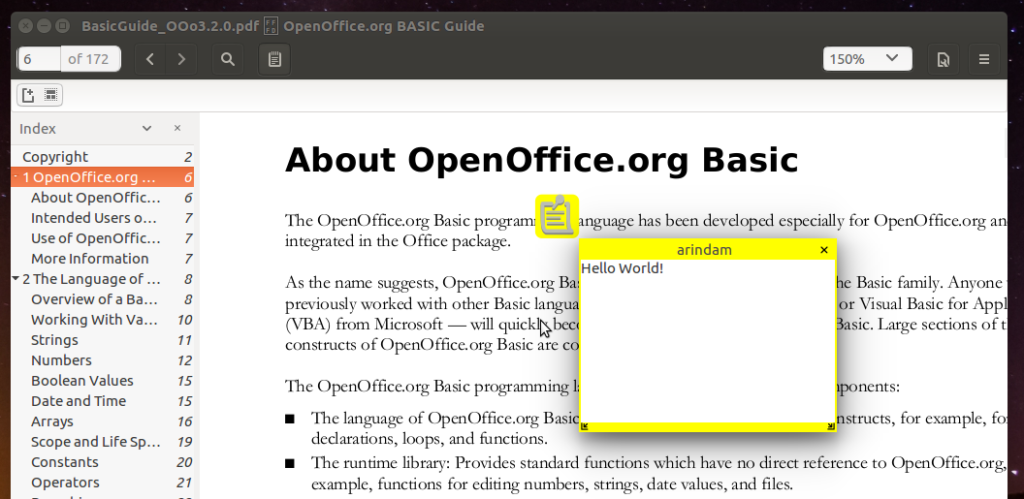 For highlight annotation, click the icon and select a portion of text inside your PDF.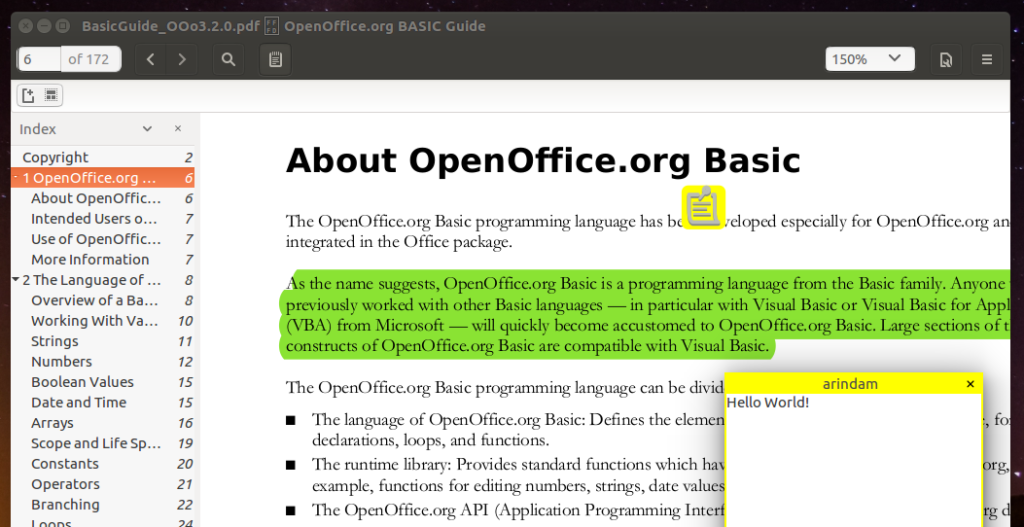 The Evince context menu (right-click), comes with two options – Annotation Properties and Remove Annotation. Using these two options you can remove annotation and change the below properties of an annotation:
Color (you can choose any color from color palette)
Highlight annotation transparency
Initial window state – open/close
Highlight annotation types – highlight, strike out, underline, squiggly.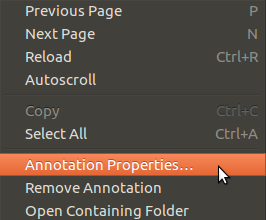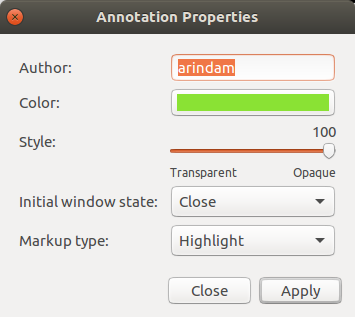 And finally, you can save the pdf as a new file with all annotations, highlights!
Screenshot
So, what do you think about this feature in Evince?
Using Mastodon? Follow us at floss.social/@debugpoint