FileZilla is a free and open-source, cross-platform FTP, FTPS, SFTP client with sleek graphical UI and all needed features.
FileZilla comes with features such as supporting resume/transfer of large files more than 4 GB, Tabbed user interface, site manager, transfer queue, bookmarking, drag and drop file support for uploading, remote file editiing, remote file search and many more.
FileZilla released version 3.35.0 with below new features and bug fixes. [source change log]
New features:
OS X: The minimum required OS X version is now 10.9
Bugfixes and minor changes:
OS X: Disable App Nap during transfers and other operations
OS X: Downloaded updates are now stored in the Downloads directory
OS X: Fix initial toolbar state on startup if it was hidden when FileZilla was last closed
Fix reconnect delay logic which broke in 3.25.0-beta1
Fix piecewise creation of remote paths using FTP which broke in 3.25.0-beta1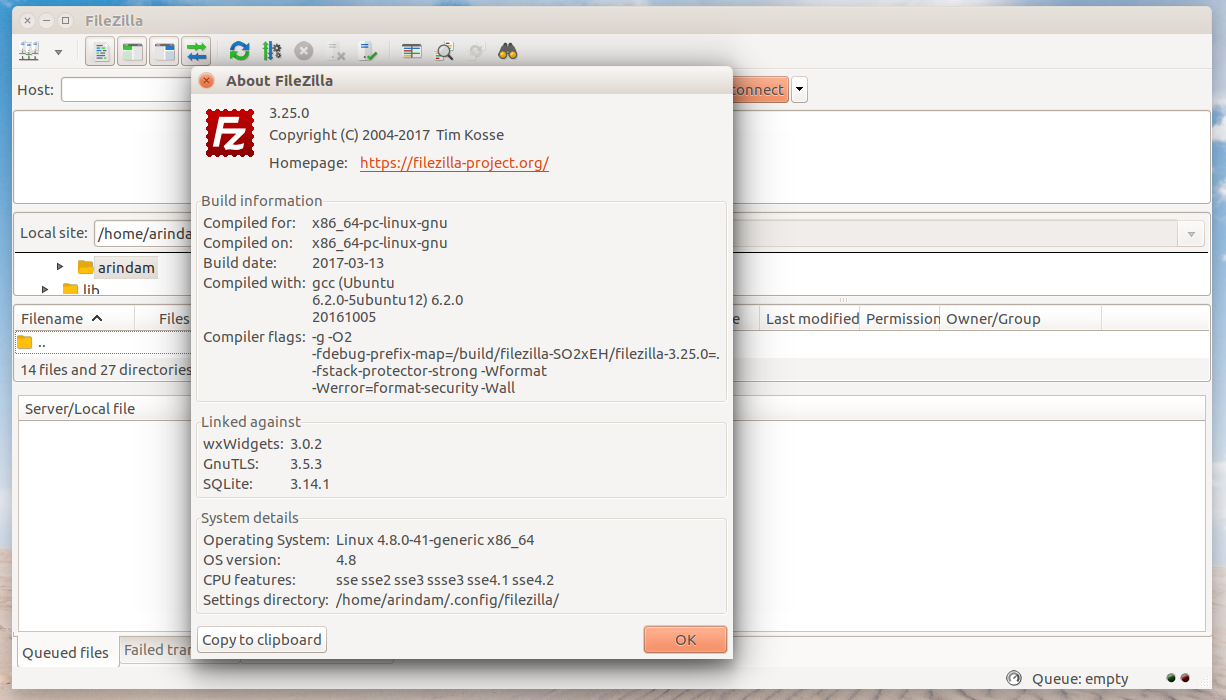 How to Install
To install FileZilla Client in Ubuntu 16.04, 16.10 and other Ubuntu derivatives via PPA, run below commands from terminal:
sudo sh -c 'echo "deb http://archive.getdeb.net/ubuntu xenial-getdeb apps" >> /etc/apt/sources.list.d/getdeb.list'
wget -q -O - http://archive.getdeb.net/getdeb-archive.key | sudo apt-key add -

If you have already FileZilla installed, you can update to latest release it via Software Updater.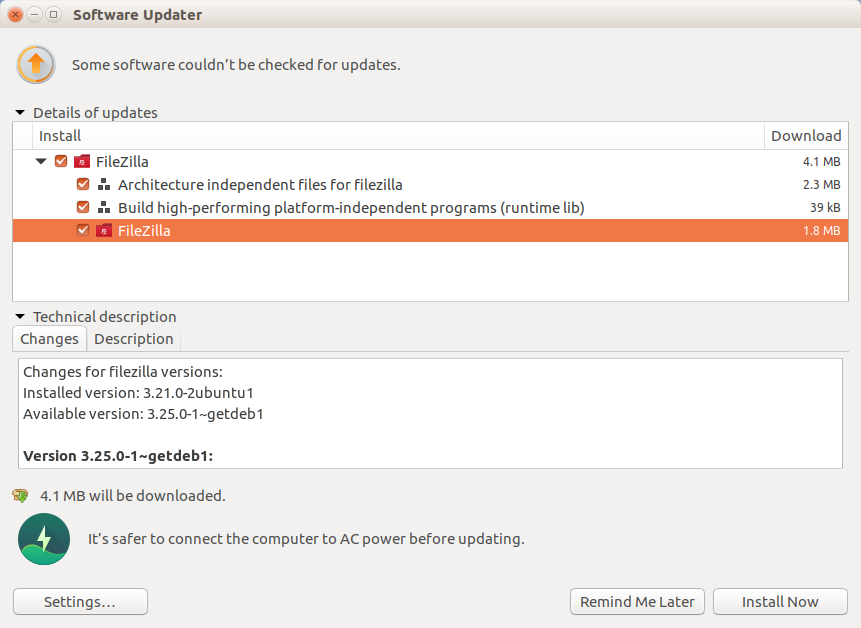 For fresh installation, run below commands:
sudo apt update
sudo apt install filezilla

For other download options, visit download page.
Using Mastodon? Follow us at floss.social/@debugpoint