gPodder is a podcast client for Linux systems as well as Windows and MacOS.
gPodder can show the list of recommended podcast channels including a search function. You can download the podcasts directly at your desktop. You can play them offline as well. The downloaded podcasts can be directly launched in audio/video player – thus properly integrating with the desktop environment.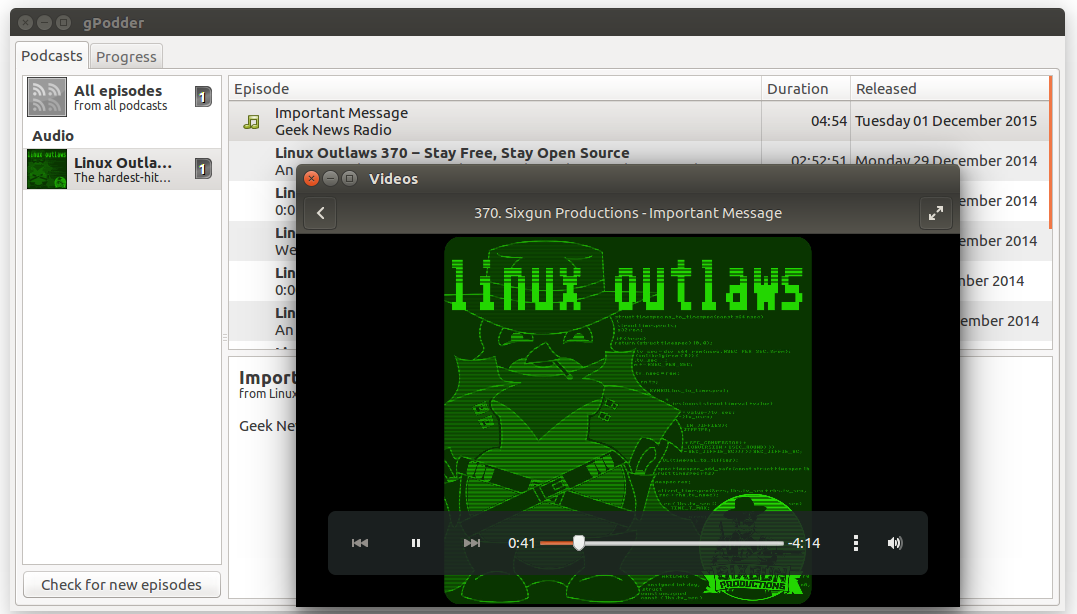 Among many more features, here are some of the best:
Auto check for new episodes for your listed channels
Add subscription
Discovery of new podcasts
Custom podcast add via URL
Import and Export via OPML file
Sync with connected device (iPod, File System based)
Youtube subscriptions support
Extensions Support
gPodder releases version 3.9.1 recently after almost 6 months of development with lots of enhancements and bug fixes. For more details about this release, refer release notes.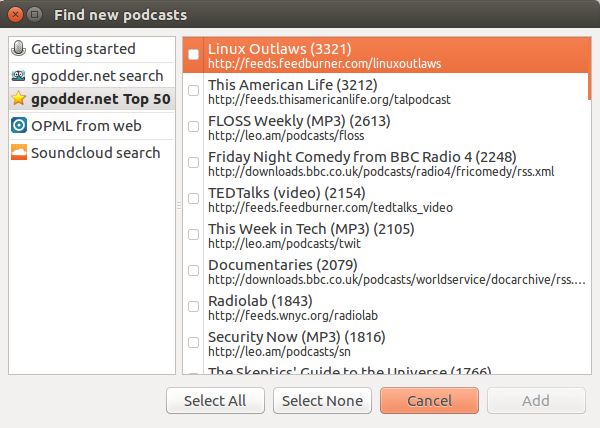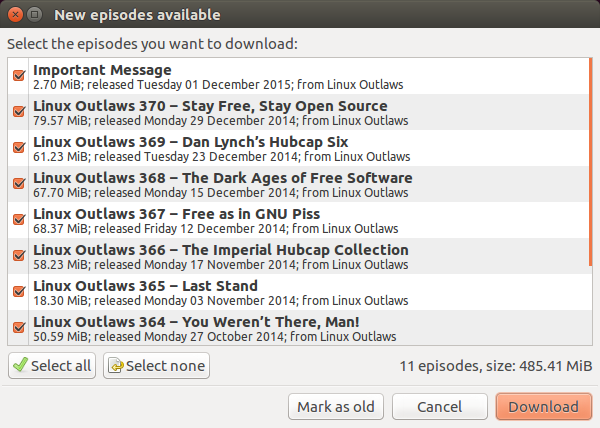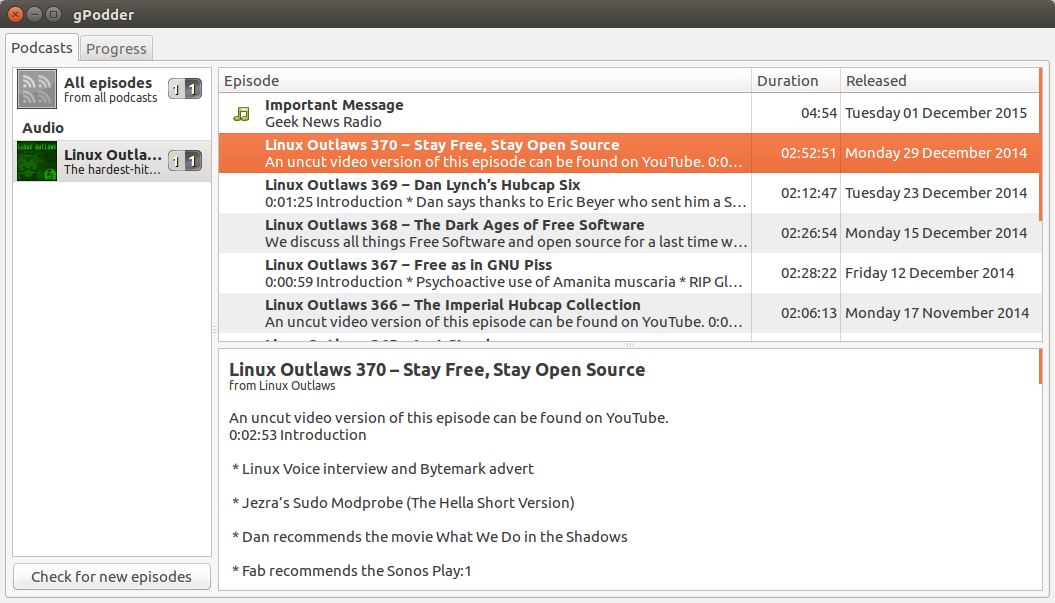 How to Install
gPodder is available in universe repository for Ubuntu. You can search in Ubuntu Software or run below command in Ubuntu including latest Xenial Xerus to install.
sudo apt-get install gpodder

Windows and MacOs version can be downloaded from here.
You can follow development or report any issues @github.
Using Mastodon? Follow us at floss.social/@debugpoint