Plasma Mobile is a full open-source smartphone operating system from KDE.
KDE's beautiful Plasma desktop technology now in grabs for mobile phones. Quoting the team – "Plasma Mobile turns your phone into a fully open hacking device, just like a PC".
If you love KDE and Plasma in Linux desktops, you will definitely going to love this in your smart phone.
Comes with adaptable user interface, Plasma Mobile work-space powered by KWIN/Wayland, Voicecall/Ofono and Telepathy.
Qt based application support in mobile phones is also another amazing features. That means, you can run all below in a smart phone running Plasma Mobile.
Plasma Apps
Plasma Widgets
Ubuntu Touch apps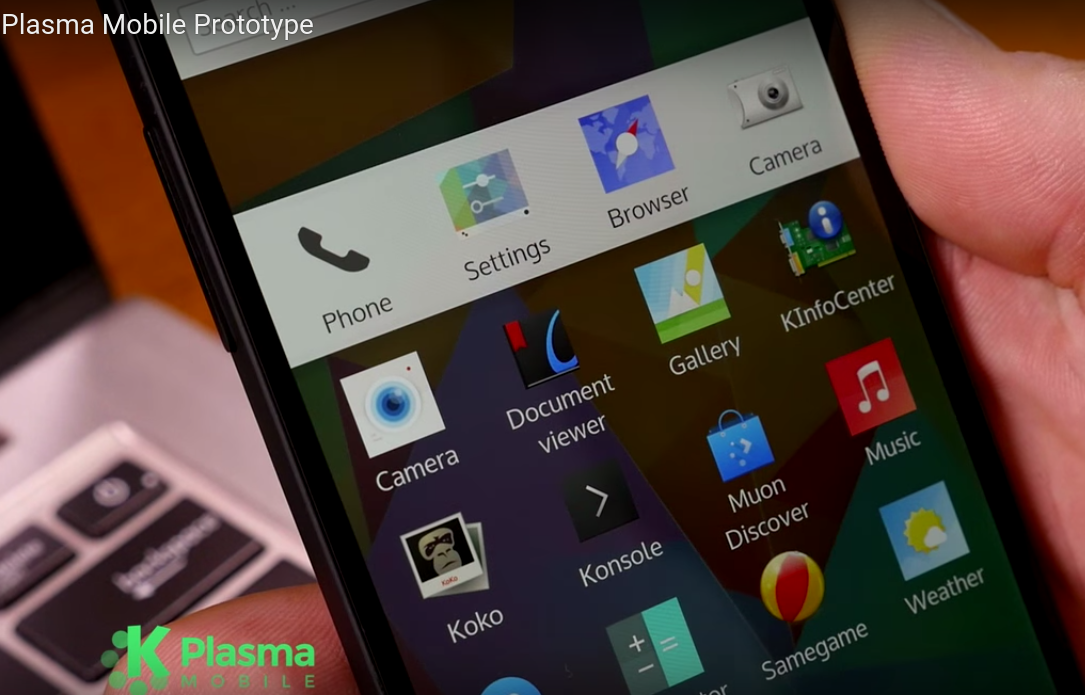 Have a look at this intro video.
The project is in very initial stage and the ROMs of this can be installed only on Nexus 5 and OnePlus One. However, being a new development OS, there are no commercial phones available with this OS yet. However, if you have a Nexux 5 or OnePlus One spare phone and willing to do hands-on you can go ahead.
you can find help in this official forum.
Installation Guides
Various installation guides can be found here.
Screenshots,image credits: plasma-mobile.org.
Via xda-developers.
Using Mastodon? Follow us at floss.social/@debugpoint