SpaceView is a cool app which shows the available free disk space of your "favourite" device.
This is one of those Linux apps which is "good-to-have". Have a look: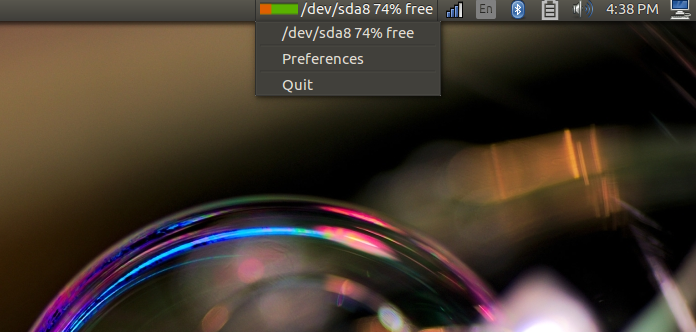 Other than showing the free space, it has options to change the basic label i.e. "/dev/sda" to any of your favourite name and comes with four color themes. SpaceView can give you threshold warning if you reach a pre-defined free space available for a device. You can set options to show information on new connected devices (USB etc) and set it to run during startup.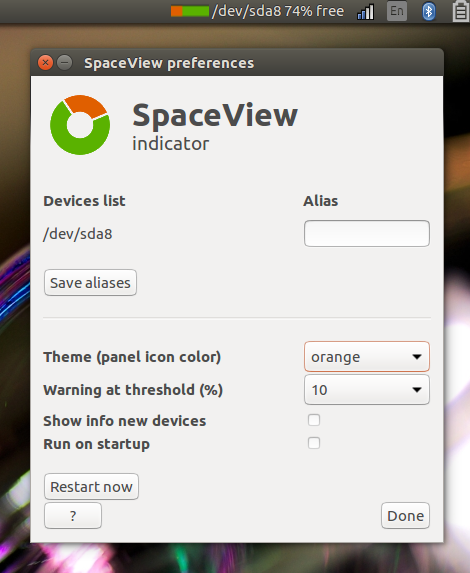 How to Install
You can install spaceview in Ubuntu via below PPA:
sudo add-apt-repository ppa:vlijm/spaceview
sudo apt-get update
sudo apt-get install spaceview

Report any bugs or feature requests @ LaunchPad.
Using Mastodon? Follow us at floss.social/@debugpoint