QupZilla is an open source browser enriched with some special features like AdBlock, Unified Library, Speed Dial etc.
Apart from that it has already incorporated all the standard and expected features of an web browser.It includes bookmarks, history (both also in sidebar) and tabs. By default it has enabled blocking ads with a built-in AdBlock plugin. It works through all major platforms.
Native look'n'feel
QupZilla is using native widgets style on major Linux Desktop Environments. It is also using icons from the active desktop icon theme including the property of switch to other themes.
Unified Library
QupZilla unifies bookmarks, history and rss reader in one well-arranged window.
With the integrated rss reader, you can stay up to date with your favourite sites. QupZilla can also import bookmarks from other browsers.
Integrated AdBlock
QupZilla has the feature of advertisement blocking by incorporating default AdBlock plugin.Users need to update EasyList or may add their own rules and start browsing ad free.
Speed Dial
Users can now access their favourite pages as fast as possible on one page opened in new tab. It fully supports drag&drop and page thumbnail loading.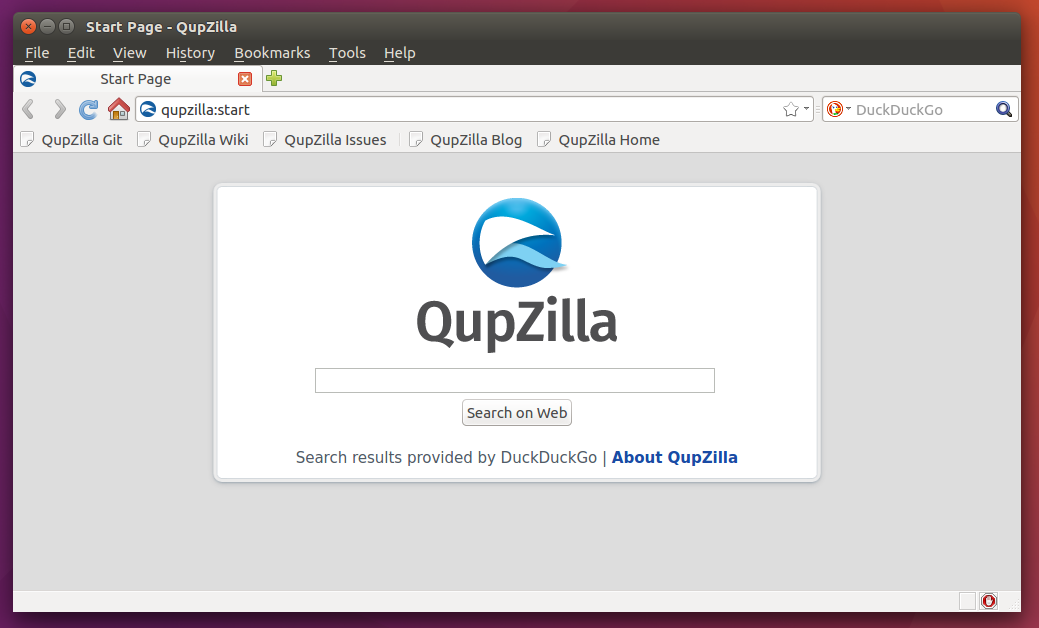 QupZilla recently released version 2.0.2 which is a second bugfix version with below changes:
update default user-agent strings
add short command line variant for all options
show navigation bar when adding new tab in fullscreen
supermenu button is no longer hidden in fullscreen
fix overwriting speed dial title when loading fails
fix positions of speed dials in rtl
fix context menu actions when site specifies base href
fix issue with tabbar sometimes being invisible when leaving fullscreen
Windows: fix background radient in browsing library
Source: QupZilla 2.0.2 announcement
How to Install
To install QupZilla in Ubuntu 16.04, 16.10 and other derivatives via PPA, follow below commands from terminal:
sudo add-apt-repository ppa:nowrep/qupzilla
sudo apt update
sudo apt install qupzilla

For other download options for different OS can be found here.
After installation you can find it under application menu. You may report any bugs you find @ GitHub.
You may want to look at the feature highlights video of QupZilla (older version) below:
Direct video link [YouTube]
Using Mastodon? Follow us at floss.social/@debugpoint