screeenkey is an app having ability to show the keys you type on the screen. Along with the basic alphabets and numeric keys, it can show the non-display keys such as Esc, space, Ctrl, Alt etc. This feature often needed for screen-casting mainly for tutorials.
Configurations and features includes:
Timer control on how long the keys would be shown
Changing the screen position of the display
Multi monitor/display support
Change the font, color and opacity of the display text
Here is an image of screenkey in action::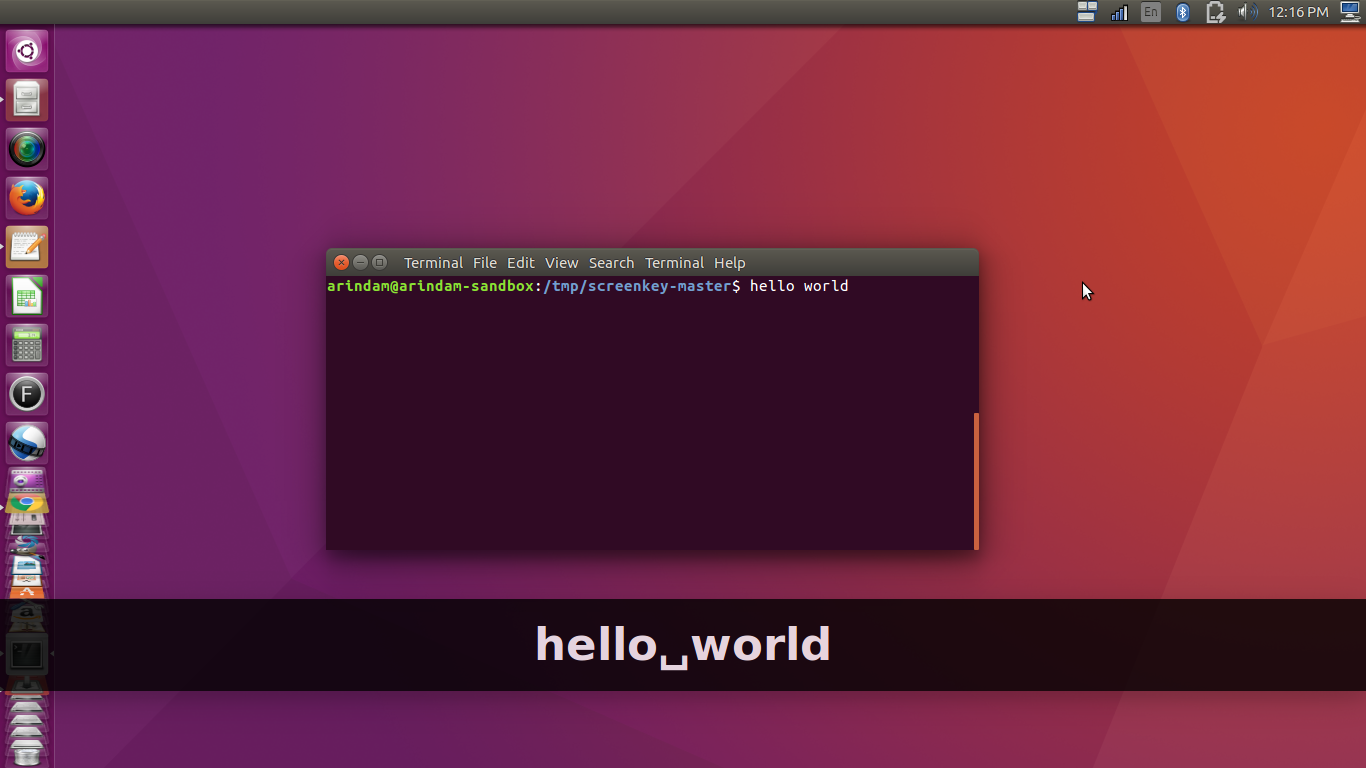 How to Install
To install screenkey in Ubuntu, Linux Mint and other derivatives, run below commands in sequence from terminal:
sudo apt install python-gtk2 python-setuptools python-setuptools-git python-distutils-extra
cd /tmp
wget https://github.com/wavexx/screenkey/archive/master.zip
unzip master.zip
cd screenkey-master
sudo ./setup.py install

To run from command line, type:
screenkey

After the command is executed, screen key would be enabled with default options. You can find the configuration options from notification area. You can type anything to watch screenkey in action.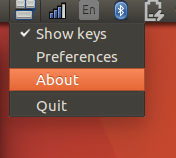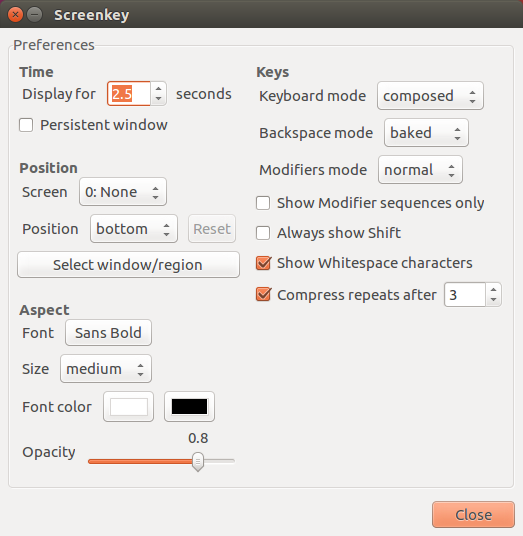 Report any issues and follow its developments @ GitHub.
Using Mastodon? Follow us at floss.social/@debugpoint