SMPlayer – Free Media Player that plays all video and audio files.
SMPlayer is a free media player that plays any type of audio and video files with built-in codecs. SMPlayer doesn't need any external codecs to play files. One of the most amazing SMPlayer feature is it remembers the settings of the files you play. "So you start to watch a movie but you have to leave… don't worry, when you open that movie again it will be resumed at the same point you left it, and with the same settings: audio track, subtitles, volume…".
SMPlayer is the graphical user interface for the Mplayer. Thus SMPlayer adds all the Mplayer features along with the capability to play YouTube videos and download subtitles.
In the recent SMPlayer version 16.6 , touchscreen support is introduced along with features for sending video to external screen and support for high DPI screens.
All the SMPlayer packages are built with QT5 from the recently released version 16.6. But due to usability problems and QT5 bugs, SMPlayer released the compiled packages with QT4.
Here is how to install SMPlayer in Ubuntu 16.04 and all its derivatives for QT4.
Remove the normal SMPlayer PPA if you have it added in your system by running below command:
sudo add-apt-repository -r ppa:rvm/smplayer
Add the qt4 ppa by running below command:
sudo add-apt-repository ppa:rvm/smplayer-qt4
Install SMPlayer
sudo apt-get update
sudo apt-get install smplayer smplayer-themes smplayer-skins

For other download options, visit the official download page.
Screenshots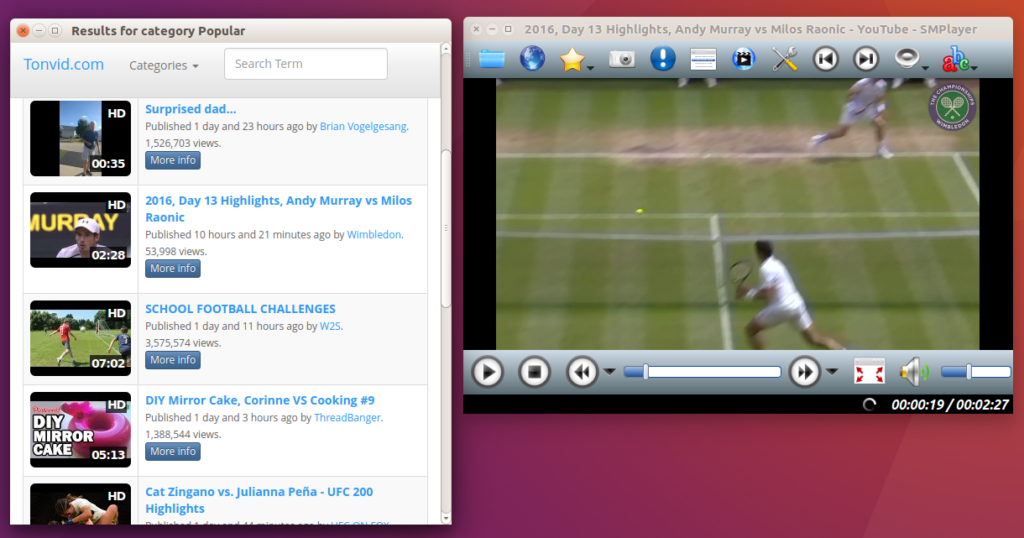 Drop a comment if you are having trouble while installing SMPlayer.
Using Mastodon? Follow us at floss.social/@debugpoint