Choqok is a micro-blogging client for KDE.
Choqok supports Twitter, Identi.ca, self hosted sites. Most of the Twitter features are available in this desktop client such as send and receive direct messages, Repeat/ReTweet functions, multiple accounts, Twitter lists.
It supports KWallet integration for users and also supports image previews from Twitpic, YFrog, img.ly, plixi, Twitgoo, TweetPhoto services.
For more feature list – visit this page.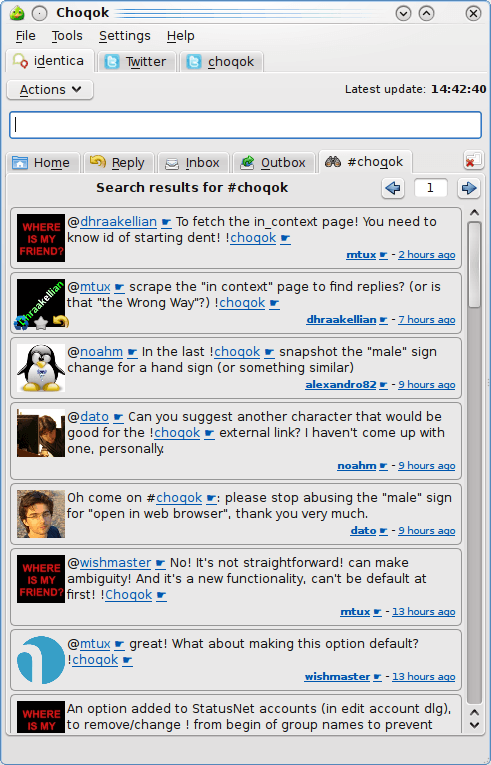 Choqok released version 1.6 recently after 1.5 years of development. . The major improvement in this release is support for KDE Framework 5 and official support for friendica.
This release also comes with lots of bug fixes and small enhancements. You can read entire change log here.
How to Install
Choqok is available in PPA. Packages for Ubuntu 16.10 Yakkety, 16.04 Xenial is also available in the below PPA.
Run below command from terminal to install Choqok.
sudo add-apt-repository ppa:adilson/experimental
sudo apt-get update
sudo apt install choqok
You can report bugs @ here.
Using Mastodon? Follow us at floss.social/@debugpoint