Selene is a audio/video encoder, converter available in Ubuntu and can be used to convert OGG/OGV/ MKV/MP4/WEBM/OPUS/AAC/FLAC/MP3/WAV formats.
Selene Feature Summary
Encode videos to MKV/MP4/OGV/WEBM formats
Encode music to MP3/AAC/OGG/OPUS/FLAC/WAV formats
Option to pause/resume encoding
Option to run in background and shutdown PC after encoding
Bash scripts can be written to control the encoding process
Commandline interface for unattended/automated encoding
How to install – using Terminal
To install Selene in Ubuntu using terminal run below commands in sequence. Enter password when prompted.

sudo apt-add-repository ppa:teejee2008/ppa
sudo apt update
sudo apt-get install selene

Run
Type Selene in dash. Click the launcher icon.
For Gnome, go to Applications -> Sound & Video -> Selene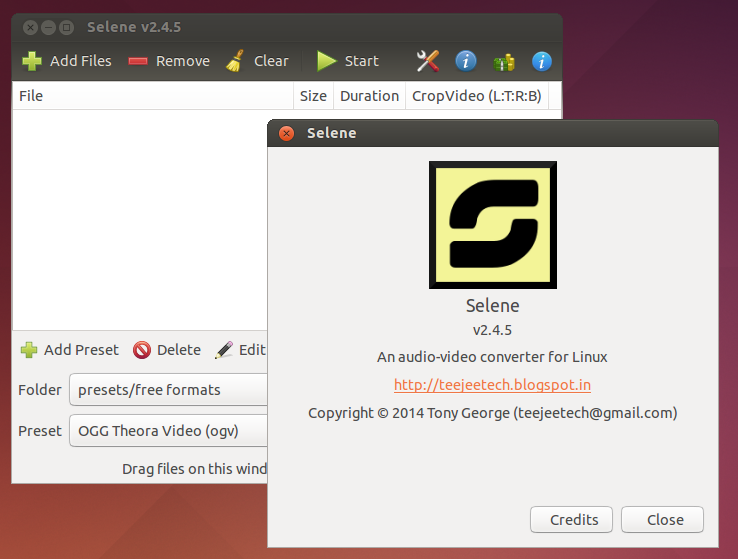 Links
How to uninstall
To uninstall Selene run below commands in terminal.

sudo apt-get remove selene

Image Credits
Selene
---
We bring the latest tech, software news and stuff that matters. Stay in touch via Telegram, Twitter, YouTube, and Facebook and never miss an update!

Subscribe to Blog via Email