Viber discontinued its official Linux package. But you can still install and use using snap.
Viber is a popular instant messaging, free voice and video call application. It is a very popular free voice call application and used by billions global users. Loaded with secure and encrypted calling feature, it supports everything from text chats, group chats, sticker support and many features which makes it one of the popular app.
However, Viber's Linux builds were abandoned and its maintainer stopped further development for a long time since 2018. The official website still lists DEB and RPM packages but they will not work for package dependencies.
One developer, named Igor Malinovskiy, created a snap package of Viber which you can still use in Ubuntu 18.10, 18.04 and other derivatives. This unofficial package works well and you can give it a try using below steps.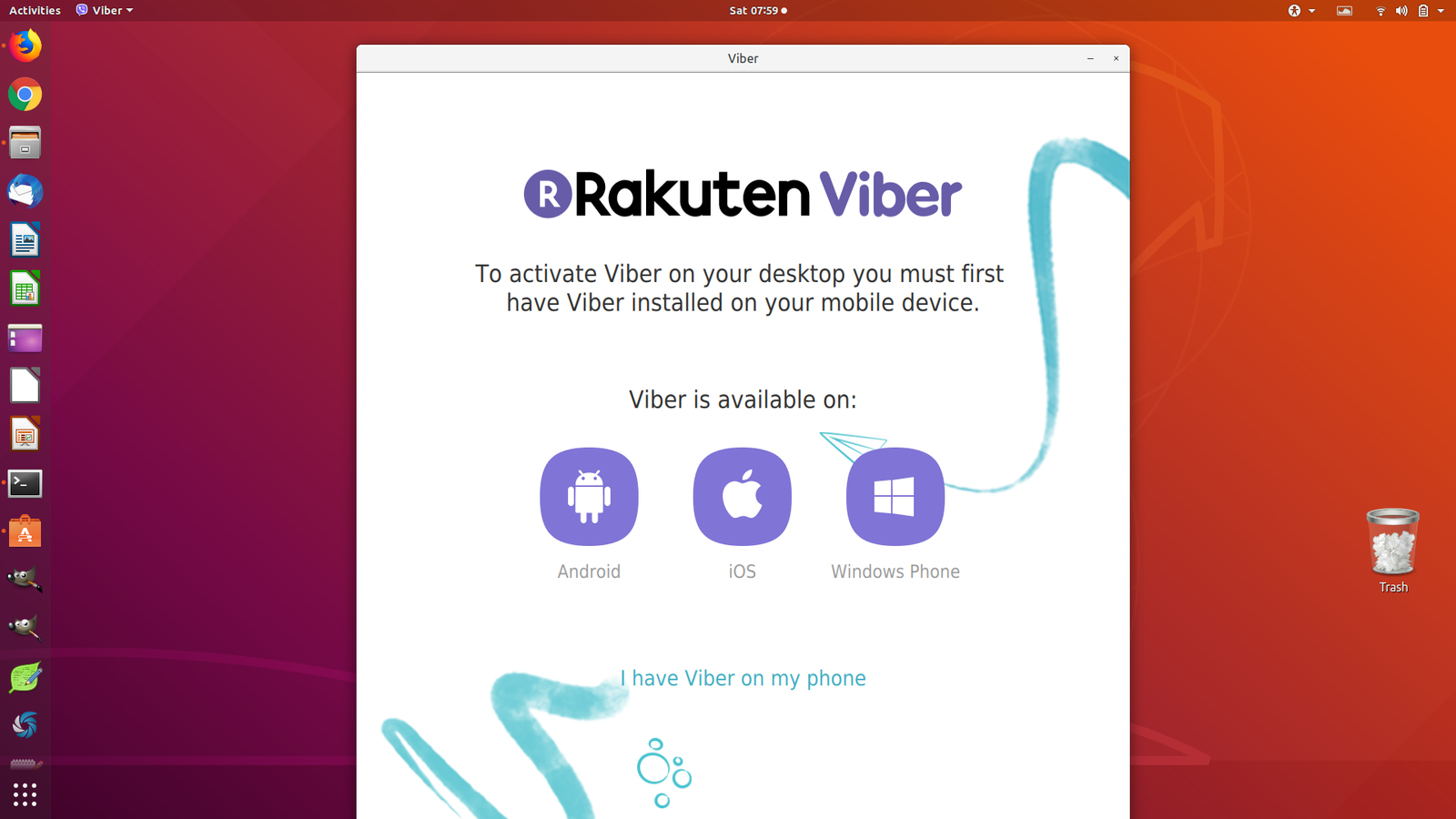 Steps to Install Viber
Open terminal in Ubuntu using CTRL+ALT+T.
To enable Snap in your system, run below commands from terminal.
To enable snap:
sudo apt install snapd -y

sudo snap install viber-unofficial

After installation, you can find Viber in application menu. Viber needs to be installed in your mobile phone to use in Laptop or desktop in Linux. You can install Viber in your mobile phone using Playstore for Android.
To remove Viber from the system, run below commands for Ubuntu:
sudo snap remove viber-unofficial

Using Mastodon? Follow us at floss.social/@debugpoint