Min is a cross-platform minimal and smart web browser.
Min, the open source browser is based on Javascript, CSS and Electron and comes with some cool features such as built-in ad blocking, effortless tab management, in-built DuckDuckGo and Wikipedia search from address bar. It is designed to use less battery power in your Laptop. Its fuzzy search gives you suggestions while you type in address bar – the suggestions comes from DuckDuckGo, Wikipedia.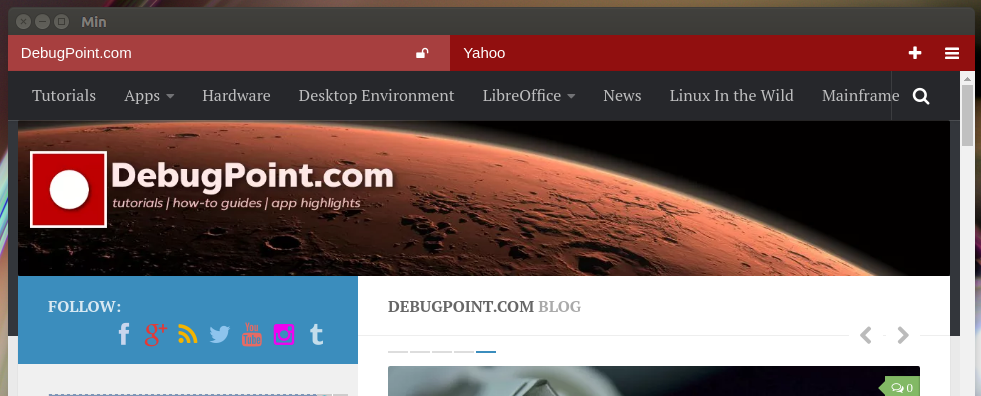 Quick look at the features
Information from DuckDuckGo in the search-bar.
Built-in ad and tracker blocking
Fuzzy search
Full-text search for bookmarks
Reading list
Tabs improvements (tabs open to the right, and fade out when inactive)
Tab color adapts to the base color of the website
Grouping of Tabs with tasks
Feature Highlights Video
How to Install
Min comes with pre-built binaries for Ubuntu, Linux Mint and its derivatives including Window$ as well.
Latest deb executables of Min 1.4.1 can be downloaded using below links:
Min 1.4.1 [64 bit] Min 1.4.1 [32 bit]
Once downloaded, you can install using –
sudo gdebi min_1.4.1_amd64.deb
For other download options visit the download page.

Using Mastodon? Follow us at floss.social/@debugpoint