A developer managed to run Windows 95 OS as an electron app and it is possible to run it in Ubuntu, Linux and Mac.
His name is Felix Rieseberg and as per his twitter – he is sorry that people now again needs to re-kindle their memories of Windows 95.
I put Windows 95 into an Electron app that now runs on macOS, Windows, and Linux. It's a terrible idea that works shockingly well. I'm so sorry.

Go grab it here: https://t.co/MIoFpezuFi pic.twitter.com/YquOnOGrSz

— Felix Rieseberg (@felixrieseberg) 23 August 2018
The electron app is a full featured Windows 95 with all (almost!) features –
DOS Prompt
Old Internet Explorer (horror!!)
Minesweeper Game
Notepad
Explorer
After this release, this news went viral and it has been covered in almost leading tech websites. And people even forked the code and started playing around. Even a floppy disk support is introduced with the latest release.
Things didn't end there. A gamer group called DisplacedGamers managed to run Doom inside this app!! Have a look below.
Things that didn't work (for me) – Ubuntu 18.10 Bionic Beaver
Display – I saw distorted display multiple times and ended up closing the application
Sound (not supported yet)
Mouse Pointer speed is slow
App hangs sometime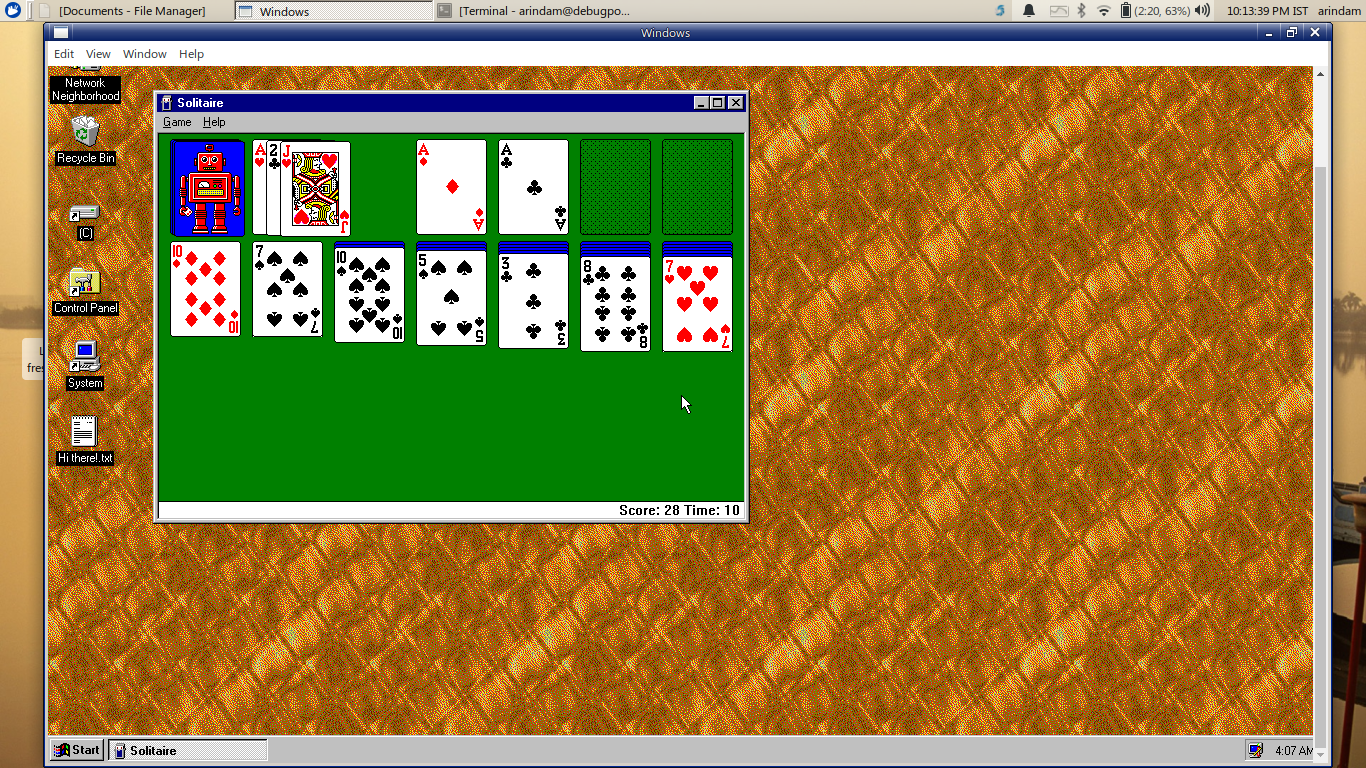 How to Install Windows 95 Electron App
The developer provides deb, rpm and exe for this package. Head over to below link to download for Ubuntu and other OS.
If you have downloaded deb files you can install it via gdebi or Software.
After installation, you can find Windows 95 electron icon in application menu.
Enjoy!
Image credit: Felix
Resources
Using Mastodon? Follow us at floss.social/@debugpoint