Krita 4.2.8 is released.
Krita, the digital drawing/painting software made for artists and users – brings another significant update with its version 4.2.8 release.
Krita – the free and open source drawing program is ideal for the digital artists, students who wants an application with easy UI, loaded with features – as the tagline says – "no limit to your creativity". When we talk about Krita's features – the major highlights are –
Krita announced the immediate release of its latest version 4.2.8 with major changes and bug fixes. This release fixes plenty of bugs related to Krita crashes for various scenarios. Mostly all the changes in this release related to bug fixes.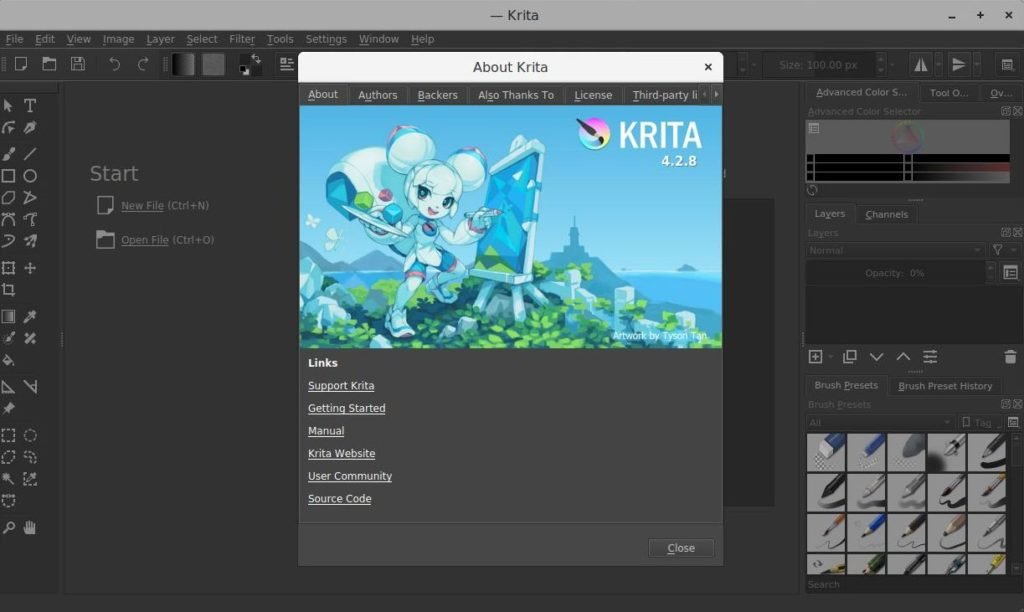 Also on the enhancement sides, Krita 4.2.8 fixes an issue where temporary files were created in the folder above the current folder. This release also Improves the rendering of the transform tool handles while actually making a transformation.
Download
Krita is available as AppImage, Flatpak and Snap executable which you can directly run in Ubuntu, Fedora and all supported Linux Systems.
Image Credit: Krita
Via Krita release announcement.
Using Mastodon? Follow us at floss.social/@debugpoint