This guide explains the steps needed to install Viber in Ubuntu, Linux Mint, Fedora, Arch Linux and other distributions.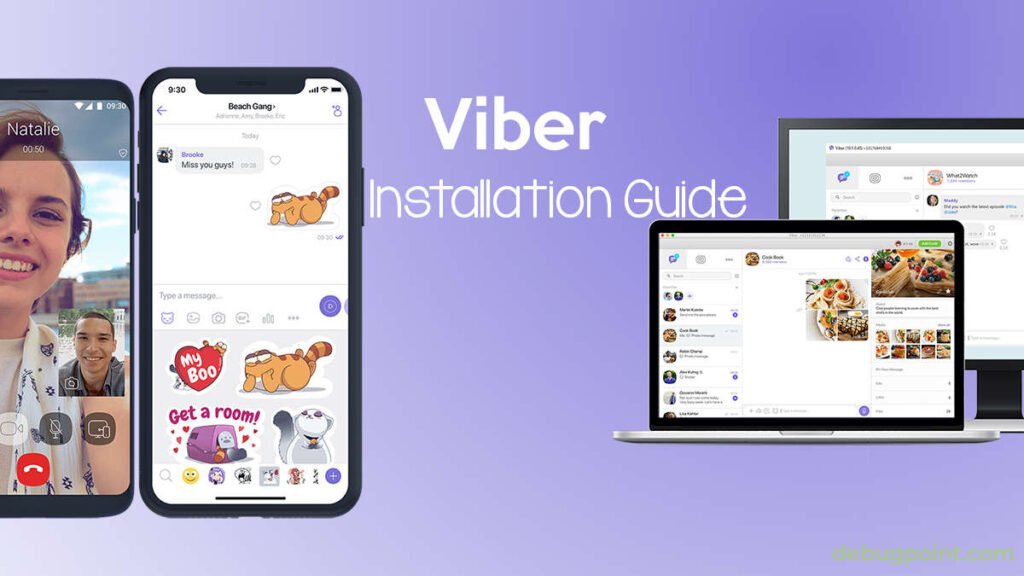 This article consist of the following items –
What is Viber?
Viber (recently named as Rakuten Viber) is a cross-platform voice over IP (VoIP) instant messaging client for mobiles, desktops and laptops. It is a freeware and have a business plan as well for more usage. It is not an open-source application. Not only that, but it is one of the oldest instant messaging application available today.
Viber lets you make free calls and messages to other Viber users on any device or network, in any country! Viber desktop application for Ubuntu syncs your contacts and messages with your mobile device.
It uses your mobile number as identification like other similar client such as WhatsApp. Hence, you need to register/log-in with your mobile number to use the application.
Viber Feature Summary
Text, photo and sticker messages
Group conversations
Call any Viber user for free
Full sync between your mobile and your Linux
Transfer ongoing calls between your mobile and your desktop
No registration, passwords or invitations required
How to install Viber in Ubuntu, Linux Mint
Viber provides the compiled .deb file. You can download it from the below link.
After download, to install Viber in Ubuntu using terminal run below commands in sequence. Enter password when prompted. Or, open it via Software to Install in Ubuntu.
cd ~/Downloads
sudo dpkg -i viber.deb
Install in Fedora
The .rpm package for Fedora, RHEL and other similar distributions present in below link.
After download, open a terminal and go to the Downloads folder. Then run the following for installation.
cd ~/Downloads
sudo dnf localinstall viber.rpm
Install as AppImage
Viber also comes as an AppImage executable, which does not require installation. You can download the file from the below link. After download, give it executable permission from properties. And run.
Image Credits – Viber
Using Mastodon? Follow us at floss.social/@debugpoint